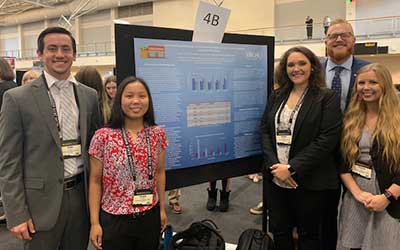 What is Health Science?
Health Science is a pre-professional program that offers you the ability to earn a degree while taking coursework required to apply for a professional program in a health related field.
Why Health Science at SWOSU?
An Associate of Science in Health Science degree gives you a foundation of knowledge that is applicable in a variety of healthcare programs. Our advisor will spend quality time with you to plan an individual course of study that not only meets prerequisites of many health programs, but also allows you to complete your general education requirements.