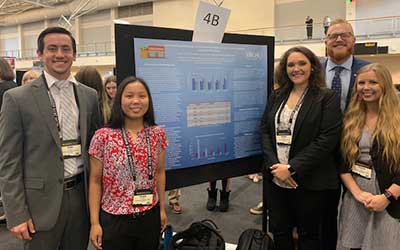 What is Applied Health Science?
The Bachelor of Applied Science in Health Science is offered as a completion program that allows students with an Associate of Applied Science in a healthcare field to complete a bachelor degree related to their healthcare career goals.
Why Applied Health Science at SWOSU?
Southwestern Oklahoma State University is the only university in Oklahoma offering you the chance to complete your bachelor degree in Health Science by utilizing up to 30 hours of your professional program coursework. You can complete the majority of required health science coursework online in order to encourage degree completion while you continue to work in your chosen healthcare profession.