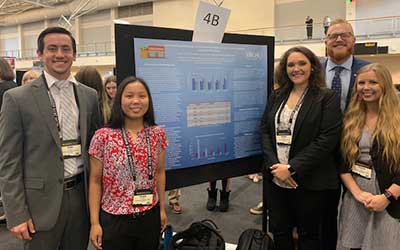 What is Health Science?
Health Science is a pre-professional program that offers you the ability to earn a degree to prepare you for a graduate program in a health related field. Students with a Health Science degree are also able to gain entry-level employment in a multitude of health care settings.
Why Health Science at SWOSU?
A Health Science degree gives you a foundation of knowledge that is applicable in a variety of healthcare professions. You will receive an individual course of study to help you reach your goals, whether that is applying for professional schools or working right away