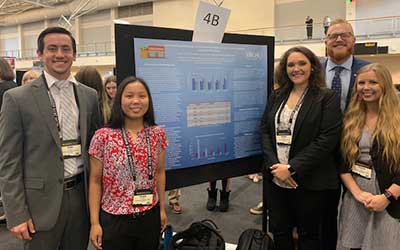 What is Management?
The Master of Science in Management offers you interactive courses strategically designed to develop your business acumen and prepare you for the demands of a tech-saturated, global marketplace. This graduate degree is designed for an individual who has an undergraduate degree from a field outside of business, such as education, art, etc.
Why Study Management at SWOSU?
You are given the opportunity build your business skills so you enter the program fully prepared for the graduate courses. The M.S. in Management degree allows you to choose a specialty in management, marketing, operation, organizational development, accounting, finance, entrepreneurship, and many other areas. Upon completion, you will be equipped to navigate the current business landscape with honed skills in your specialty area, along with general business knowledge for success in a business organization.