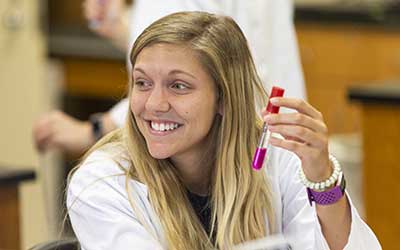 What is Medical Laboratory Technican?
Medical Laboratory Technicians perform clinical laboratory testing in clinics, hospitals, physicians' offices, and many other agencies.
Why

Medical Laboratory Technican
at SWOSU?
Our program prepares you for a position as a certified medical laboratory technician. The Associate of Applied Science degree in Radiologic Technology is offered through a partnership with Western Technology Center.