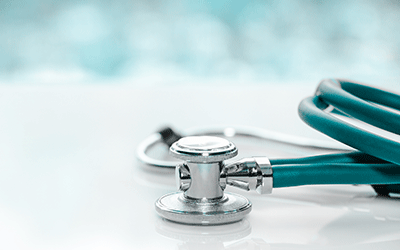 This is an online BSN completion program, with the exception of clinical practical experiences, designed for those who already hold a degree in nursing or those enrolled in their last semester of an associate degree program.
Licensed Practical Nurse Students
Deadlines (applicants must be accepted and enrolled by the following dates to start in that semester)
Spring 2021: September 28, 2020
Southwestern Oklahoma State University Licensed Practical Nurse (LPN) to Bachelor of Science in Nursing (BSN) completion track is for current unencumbered licensed practical nurses who have graduated with a degree or diploma from a state-approved nursing program. The LPN student may receive advance standing articulation hours of up to 30 hours of credit.
All LPN students must meet University admission requirements. The BSN curriculum builds upon previous nursing and general education course work. The program is designed to support educational mobility and to strengthen professional growth and leadership abilities of nurses who already have a foundation in the profession.
LPN Students Application, Selection & Program
Our professional curriculum is offered in an online format, with the exception of clinical practical experiences. The program is approved by the Oklahoma Board of Nursing and prepares graduates to continue their education at the master's level. Courses include online discussions and lectures, academic writing, clinical practical experiences, and practicum projects. Courses are offered in an eight-week format, with two eight-week sessions in spring and fall and one in summer.
Application to the program can be made by any LPN-licensed graduate by filling out the online application. The criteria for admission to the nursing LPN-to-BSN program include a retention GPA of 2.50 (on a 4.0 scale) for all previous college/university work. Applications will be retained only for the application cycle in which they were initiated. The LPN must complete the BSN degree within five years following the acceptance into university.
Advance Standing Credit for Licensed Practical Nurses
SWOSU offers the LPN nurse an advance standing credit of 30 nursing credit hours by successfully demonstrating nursing competence. The LPN applicant can take the Nursing Accelerated Challenge Exams (NACE) for advance standing credit toward the completion of the baccalaureate level courses at SWOSU Department of Nursing. These exams must be passed with a goal of 70%. LPN Applicants may contact SWOSU's Assessment Center to discuss exam fees, schedule available test dates, and registration deadlines. Advance standing credit will be awarded to LPN applicants for the courses listed below:
NURS 3156 Fundamentals of Nursing
NURS 3236 Acute & Chronic Care I
NURS 4376 Psychosocial Nursing
NURS 3256 Child Health Nursing (must demonstrate competency through exam scores)
NURS 4356 Family Health Nursing (must demonstrate competency through exam scores)
Total: 30 credit hours
To Complete Your Application, Please ensure you meet admissions criteria:
GPA 2.5 or above.
Holds a valid unencumbered LPN license.
Students should aim to have no more than 12 hours of pre-requisite courses left at the time of application, and acceptance is contingent upon completion of specific pre-requisites prior to entrance into the program.
Current legal resident of the United States, you may check with randy.beckloff@swosu.edu if you are an international student to determine your eligibility to attend this program.
Current resident of one of the following SARA-approved states, please visit: https://www.nc-sara.org/sara-states-institutions.
Applicants from states other than Oklahoma are responsible for checking with their State Board of Nursing to ensure that the program will meet their state's requirements.
APPLY TO SWOSU
Fill out the online application.
Send copies of official (sealed) transcripts to:
SWOSU Registrar: attention Brian Lewis
100 Campus Drive
Weatherford, OK 73096
Applicants must confirm receipt of transcripts. This can be done by calling 580.774.3009. When all transcripts have been received, you will receive confirmation of acceptance to SWOSU. If you have not yet received this, it is crucial that you contact the number above to ensure transcripts were received. This is the most common cause of delayed acceptance. If you had a prior last name, please check to see if transcripts were received under this name.
Request an informal degree check by e-mailing lpn-bsn@swosu.edu. Informal degree checks can take up to two weeks after receipt of transcripts. The informal degree check is used for advisement purposes. Students must upload a copy of their informal degree check into their ePortfolio within their first semester of the program and should upload their formal degree check into their ePortfolio as soon as obtained!
Frequently Asked Questions
How long does it take to complete the program?
The amount of time to complete the program is seven eight-week sessions. Students complete six-hours of course credits during each eight-week session. This allows students to complete the program in 12 months.
Is the program completely online?
Mostly, the professional nursing courses are delivered online in our learning management system. However, some courses have clinical practical experiences that will be completed within 100 miles of the students' homes. Students may opt to take any needed pre-professional or general education courses online from SWOSU if offered by the University, to test out of some general education courses via CLEP exam or take the courses locally (after ensuring they will transfer). All exams are taken online and proctored using a webcam purchased by the student and monitoring software. Students are able to attend graduation but are not required to do so.
Are there any clinical components to the program?
Yes. The program has clinical practical experiences in some of the courses. The total number of required clinical practical experiences is 116 hours throughout the program. Other courses require practical learning experiences, which may be completed by the student on their own time. Most courses contain a teaching-learning project in which students will apply their knowledge to a project that is completed outside of the classroom.
Do you admit only once per year?
Yes, at this time students are only admitted during the spring semester.
Do you admit out of state students?
Students who reside outside of Oklahoma should review the information in the application steps to see if we can accept students from their state. Students may receive an out-of-state tuition waiver dependent upon their GPA and can contact the bursar's office for more information at 580.774.3019.
Is the program "self-paced?"
No, the program follows the same academic calendar as the campus. Online students have the same holidays and breaks as the campus. Courses are taught by semesters, with two eight-week sessions offered in fall and spring, and one eight-week session offered in fall.
Is your program accredited?
The Bachelor of Science in Nursing (BSN) Program is accredited by the Accreditation Commission for Education in Nursing, 3343 Peachtree Road NE, Suite 850, Atlanta, GA, 30326, Phone: 404.975.5000; is approved by the Oklahoma Board of Nursing; and is a member of the American Association of Colleges of Nursing and the Council of Baccalaureate and Higher Degree Programs of the National League for Nursing.
Am I required to come to campus?
Students will occasionally be required to come to campus for check-offs. University resources are available to students and they are welcome to utilize those resources. Students may opt to attend graduation or visit the Department of Nursing. If you have questions regarding the requirements for admission to the LPN-to-BSN Program at SWOSU, please contact the Department of Nursing at 580.774.3065 lpn-bsn@swosu.edu.
Estimated Expenses
SWOSU Department of Nursing Estimated Expenses: LPN-to-BSN Professional Requirement Courses
| | |
| --- | --- |
| Type of Expense | Estimated Costs |
| Tuition and fees ($333/credit hour in-state) based on 30 hours* | $10,193 |
| Books | $400 |
| Total | $10,593 |
*Tuition may be costlier related to addition co-requisite courses to satisfy LPN-to-BSN requirements. This depends on courses students have yet to complete outside of nursing. Please note that this information reflects tuition prices as of August 2020. Tuition prices are subject to change.