Keep Active & Have Fun
We want you to be healthy. SWOSU has invested in first-rate facilities for you to utilize when working out and keeping fit.
SWOSU is home to a state-of-the-art fitness facility that houses three regulation basketball courts with all-purpose flooring, a walking track, free weights, cardiovascular workout area and rock climbing.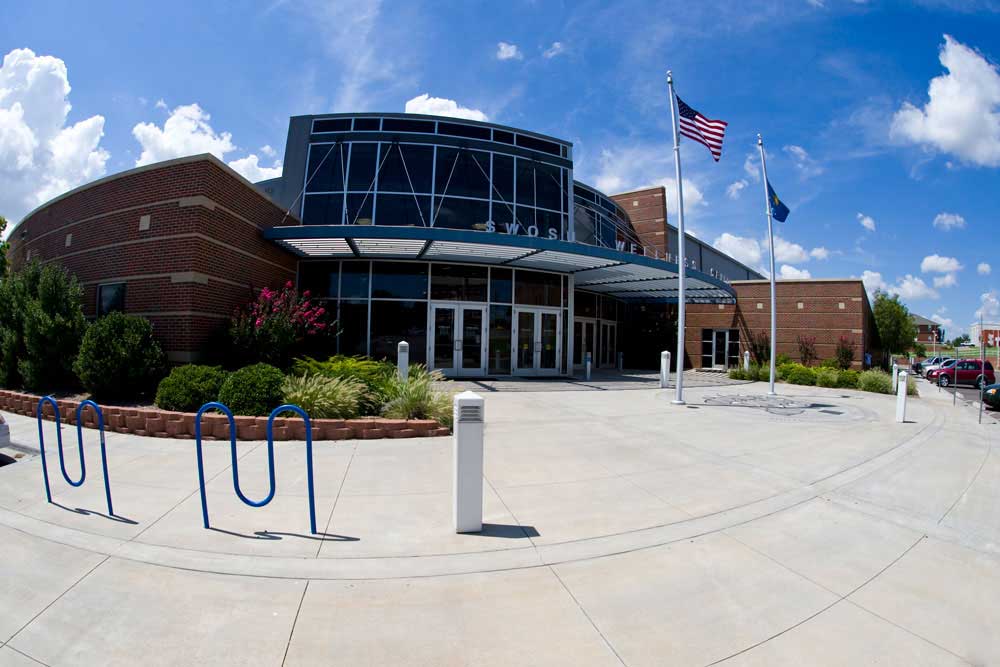 Pick Your Lane
In addition, to SWOSU's impressive Wellness Center, the Weatherford campus has lots of other places for you to workout.
Jog outside at the stadium track
Make use of our heated, indoor pool year-round regardless of the Oklahoma weather
Avoid the crowds and workout at the Fitness Center
Pick up a game on our outdoor basketball courts