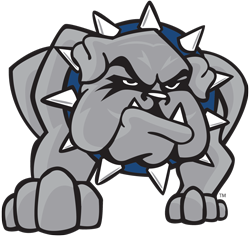 Fall 2022
Application Schedule
Opens December 1, 2021
Closes February 1, 2022
Admissions to Pre-Professional Component
The pre-nursing program at SWOSU is open to high school graduates and college transfer students who have not completed the pre-nursing curriculum for the baccalaureate degree in nursing. All students must qualify for admission to the University before enrolling in the pre-nursing curriculum. This program is not for those who already have an associate's degree in nursing. Those students should apply to the RN to BSN program.
Regulations concerning admission and credit transfer to SWOSU are listed elsewhere on the University website or may be obtained from the Office of the Registrar.
Admission to the Professional Nursing Component
(Non-Registered Nurse Students)
Students are admitted to the professional component of the nursing major each fall term. Satisfactory completion of all pre-professional requirements to the nursing major plus scores from the Test of Essential Academic Skills (TEAS) is required of all traditional (non-RN) students before admittance to the upper level. Specific pre-professional courses must be completed with a grade of "C" or better. A listing of these courses is available from Nursing and on this website. A retention grade-point average of 2.50 (on a 4.0 scale) is required for consideration for admission to the professional component. Application forms are available by December 1 on this website. Students who have more than 12 hours of general education and/or pre-professional courses to complete following the spring semester are not eligible for application.
The student will receive official notification regarding acceptance by the end of the spring semester.
Background check will be required if accepted to the nursing program
Application and Selection Process
The Nursing faculty establishes the operating policies and methods of applicant selection. The Admissions Committee evaluates each applicant's admission materials to assess whether admission criteria are met. Applicants are then ranked based on a combination of factors. Applicants are accepted into the program based on ranking.
The number of applicants accepted will reflect the appropriate student-faculty ratio to meet the program's goals and the availability of appropriate clinical resources.
To apply to the BSN program, please ensure you've completed all items below. The application file must contain the following information to be considered complete and for the applicant to be considered for admission:
All applicants must first be admitted to SWOSU. Transfer students must utilize the SWOSU Admissions Portal to create an account and then submit an admissions application.

All applicants must also submit an application to the SWOSU BSN program.

Transfer Students – After receiving notification of admission to SWOSU, the student should follow the information that was sent with their admission letter to learn how to access their SWOSU email and Canvas accounts. Students must also forward the admission email to Tiffany Seal or turn in a copy of the letter. NOTE: It is the student's responsibility to confirm the receipt of transcripts with the registrar's office.
All communication from the Department of Nursing will be sent via SWOSU email, and applicants are responsible for checking their SWOSU throughout the application process and until they receive a notice of acceptance or a decline to admit.
All Application Materials listed below may be submitted in person to the Department of Nursing's main office – PAR129. Materials may also be emailed to Tiffany Seal or faxed to 580.774.7075. All Application Materials must be legible.
Application Materials
The following items the applicant must turn in:
Application: Completed and submitted online.
Spring class schedule: From SWOSU or your current school.
TEAS or HESI Entrance Exam Test Results: Student is encouraged to meet with their advisor to discuss their results. Students are expected to keep a copy of their results and to bring a copy with them when they meet with an advisor.

The following items the Department of Nursing will request from Registrar's office:
Official degree check. Note: The degree check will be sent to you and the Department of Nursing.
Official Transcripts and Verification of required GPA. NOTE: It is the student's responsibility to confirm the receipt of transcripts from other schools with the registrar's office.
It is the applicant's responsibility to ensure that all application
materials are received by February 1.
Advanced Standing Examinations (Pre-Professional)
Advanced standing examinations are a means by which a student may receive credit for certain courses by examination. Advanced Standing Examinations and College Level Examination Program (CLEP) tests are available for the challenge of some courses in the pre-nursing curriculum. No more than 31 hours in the lower division may be challenged and applied toward the Bachelor of Science in Nursing degree. Advanced standing examinations and CLEP testing are available through the Assessment Center.
Retention and Promotion - BSN Programs
Retention and Promotion of a BSN Student in Nursing
Retention of a BSN nursing student in good standing is dependent upon:
Maintenance of a retention grade point average of 2.00 or better.
Maintenance of a cumulative grade point average of 2.00 or better in nursing courses.
Earning a "C" or better in each prerequisite.
Earning a "C" or better in each nursing course and passing clinical/laboratory experiences.
To achieve a passing grade in any nursing course, the student must receive a "C" or better in both clinical/laboratory experience and theory. If the clinical/laboratory experience takes place in more than one facility, there must be a passing grade ("C" or better) for the student's performance at each facility.
Policy concerning promotion: If at the end of a semester, a student fails to maintain an overall (cumulative) grade point average of 2.00 AND an overall grade point average of 2.00 in all nursing courses. (See the Nursing Student Handbook regarding details of retention and promotion.)
A "C" in the Nursing Program is defined at 75%-79.9%.
Requirements for Graduation - BSN
Each student must meet University requirements for a bachelor's degree. The minimum number of credit hours required for graduation is 124 semester hours, the last 30 hours of which must have been completed at Southwestern Oklahoma State University.
Requirements for Licensure to Practice Profession
To be licensed as a registered nurse, an individual must graduate from a state approved nursing program, such as SWOSU. Candidates for licensure as a registered nurse in Oklahoma must pass a National Council Licensure Examination. This examination is administered under the direction of the Oklahoma Board of Nursing. The Bachelor of Science in Nursing degree at SWOSU satisfies the educational requirements required of candidates desiring to take this examination.
Computer Requirement Recommended Setup – Traditional BSN Program
Courses with quizzes require the use of Lockdown Browser, which operates with Internet Explorer. Students should have access to this web browser when taking courses that require quizzes.
SWOSU strongly suggests the use of a laptop vs. a tablet for our courses; tablets do not allow for an optimized learning experience for online courses.
Internet access required (Broadband, Cable, DSL is recommended as students with dial-up may experience degraded performance)
Windows Vista/7 or later or Mac OS X or later
2GB of RAM minimum
2 GHz or faster processor
60GB hard drive or larger
Sound card
Web browser (Internet Explorer ver. 8.0 or higher, Firefox ver. 3.5 or higher, Chrome 7.0 or later, Safari 5.0 or later)
Microsoft Office 2007 or later for PC (Mac 2011 or later)
Adobe Reader ver. 9 or higher
Adobe Flash Player ver. 10 or higher
Apple QuickTime ver. 7 or higher
Windows Media Player ver. 11 or higher
Antivirus software (e.g., McAfee or Norton) installed, running, and kept current by promptly installing the upgrades and patches made available by the software manufacturer
Webcam (minimum resolution at 640x480 standard definition)
Note: Students should have personal Internet connections as some workplaces block all or part of the learning management material.