Bulldog Food Pantry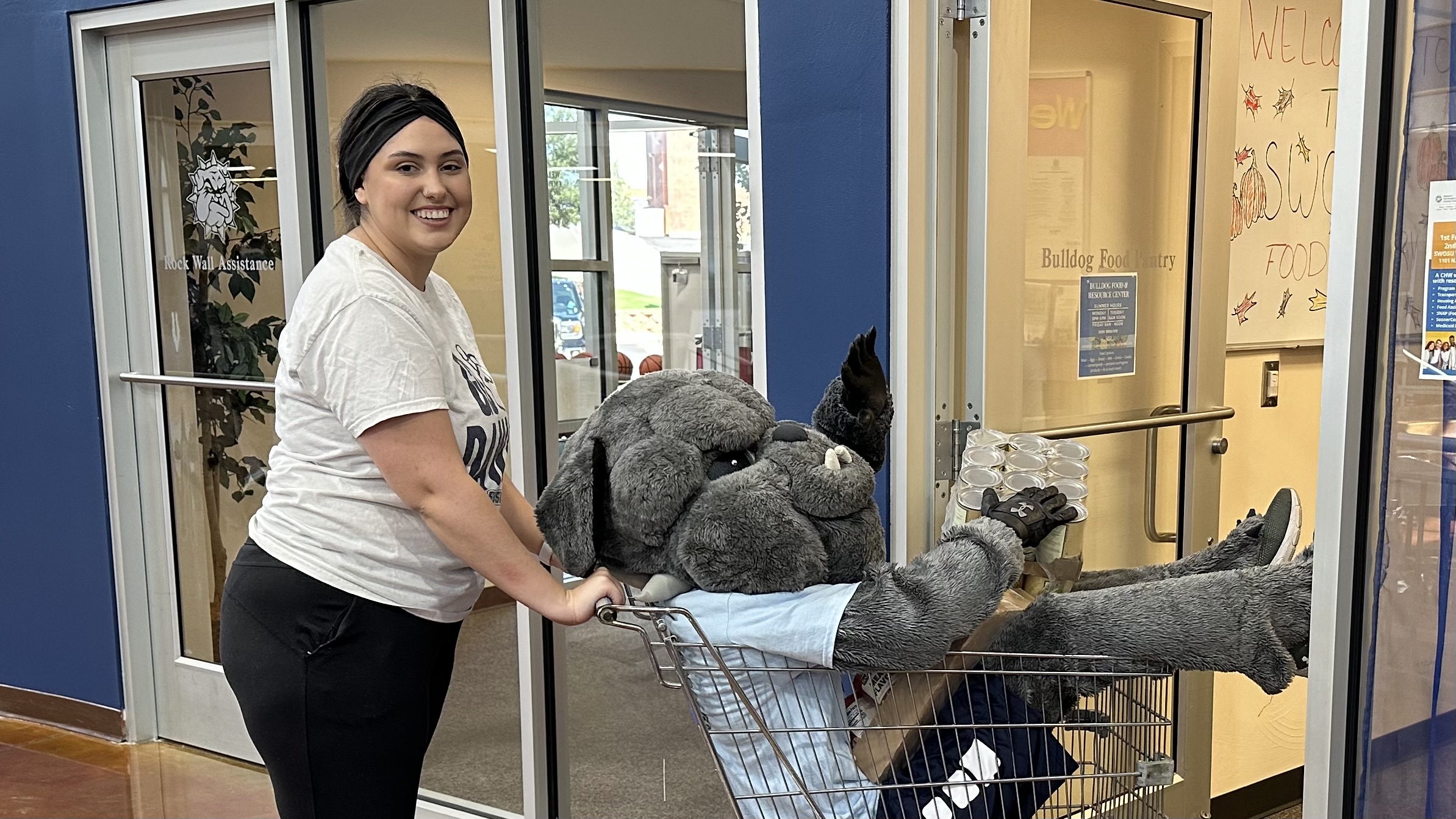 ---
Food insecurity has proven to be a quiet and lesser-known issue, yet an increasingly common trend on college campuses across the country. With the opening of the Bulldog Food and Resource Center, the SWOSU community wants to make the message come across loud and clear to those in need: help is here.
Thanks to their efforts and the collaboration of multiple departments across campus, SWOSU joins hundreds of college campuses working to provide meal solutions for students on campus in need.
"We are here to help with any food insecurities students may face. We hope to always offer access to all students to enough food for an active, healthy life," Susan Ellis the Bulldog Food and Resource Center Director said. "Students should not have to decide between buying a book or buying food for the weekend. That is the purpose of this pantry."
The Bulldog Food and Resource Center is open Sunday 5:00 p.m.-8:00 p.m., Tuesday 8:00 a.m.-11:00 a.m., and Friday 12:00 p.m.-4:00-p.m
The Bulldog Food Pantry is open to ALL SWOSU students! This service has no requirements other than bringing your Student ID and leaving with food. Our goal is for all students to have enough food throughout the semester.
"I want every person on this campus to hear that we are here for you," Bailey Everett, the new Bulldog Food and resource Center coordinator said. "Your community has your back. We are here to support you."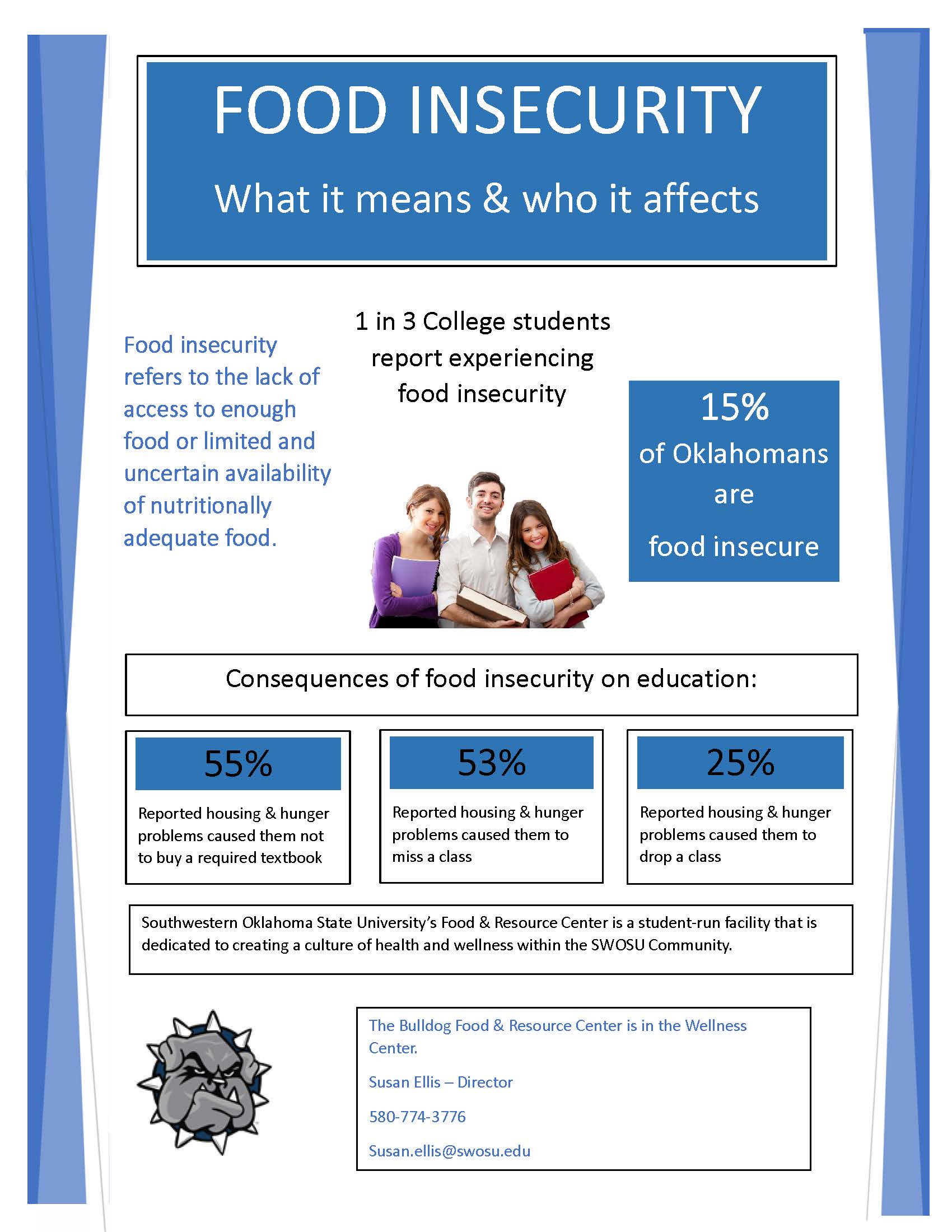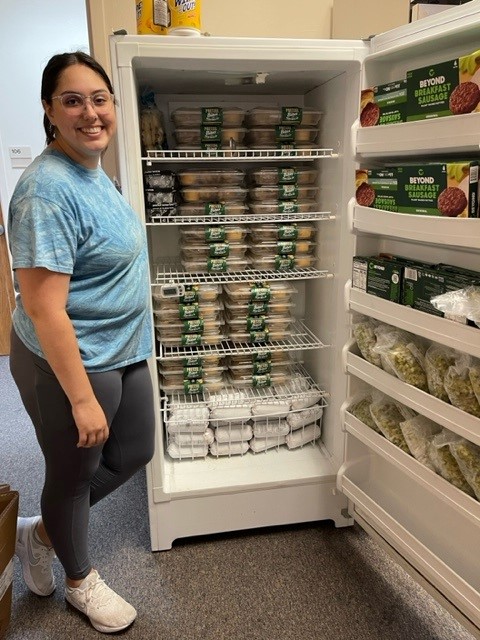 Frequently Asked Questions
How do I donate?
Drop your items off at the Wellness Center.
Food: Undamaged canned, boxed, dried foods, formula, baby food.
Non-food: Tolietry items, feminine hygiene products, cleaning supplies, diapers.
How often can I visit the Pantry?
A SWOSU student can visit the pantry once per week.
Who can receive assistance from the Food Pantry?
Any current student with a current student ID.
How much food can a person receive from the Food Pantry?
Recommended guidelines are in the Bulldog Food Pantry and are based on family size.
Can I donate non-food items?
We are currently accepting toiletry items, feminine hygiene products, cleaning supplies and diapers.
What we need the most
Canned chicken, tuna and ham or hearty, ready-to-go meals like beef stew and chili with meat.
Canned vegetables: Potatoes, collard greens, beans, carrots, spinach or peas (especially varieties with no salt added)
Canned fruit and individual fruit cups
Canned tomatoes & pasta sauce
Shelf stable milk and alternatives (rice, soy, etc.)
Snack items like juice boxes, applesauce containers, granola bars
Single serve macaroni & cheese
Low-sugar cereal like plain Cheerios
Peanut or other nut butter, especially crunchy
Instant oatmeal, instant grits
Whole grain pasta, brown rice and quinoa
Biscuit or baking mixes (that only require water)
What we cannot use
Perishable foods
Expired food
Food without a label
Homemade food
Food or packaging that's falling apart or damaged