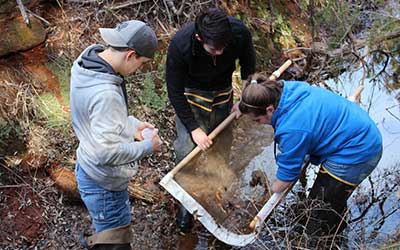 What is Biological Sciences?
Biologists study living things. With a degree in the biological sciences, you can go to work immediately as a wildlife biologist or in industry, or you can choose to apply to professional schools to become a doctor, veterinarian, medical lab scientist, dentist, physicians' assistant, physical therapist. A Biology degree is one of the versatile options for undergraduate students with over a hundred career paths that can be pursued.
Why Biological Sciences at SWOSU?
SWOSU's acclaimed biology faculty are committed to providing you with the skills and knowledge to be competitive and successful in your chosen career. Our graduates are prepared to work in health professions, biotechnology, education, food industries, veterinary sciences, conservation and sustainability, government agencies, law, pharmaceuticals and public health. We have several degree options to choose from including general biology, biomedical sciences, environmental and organismal biology and microbiology.