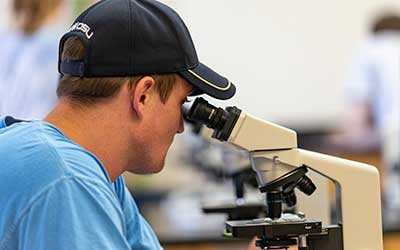 What is Biological Sciences?
Biologists study living things. With a degree in the biological sciences, you can go to work immediately as a wildlife biologist or in industry, or you can choose to apply to professional schools to become a doctor, veterinarian, medical lab scientist, dentist, physicians' assistant, physical therapist.
Why Biomedical Sciences at SWOSU?
SWOSU's acclaimed faculty is committed to providing you with the skills and knowledge to be competitive and successful in today's job market. Graduates specializing in Biomedical Sciences are prepared to work in a variety of fields including the health care industry and biomedical science research and development. This degree is great preparation for medical school, dental school, PA school, and other health care professional programs. Graduates may also pursue postgraduate studies in the biomedical sciences.