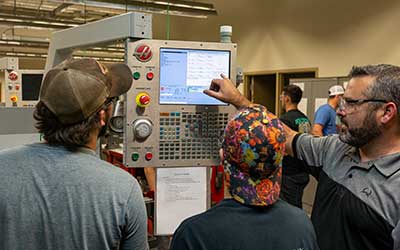 What is the Computer Electronics
Option in Engineering Technology?
This degree program focuses on building, evaluating and maintaining electronic systems, tools and equipment.
Why Computer Electronics at SWOSU?
At SWOSU, we give you a foundation in a variety of technical careers. You might be employed in the areas of communications, wireless networks, PLCs, embedded controls, robotics, circuit design, and other electronic areas.