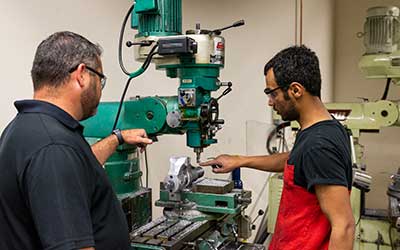 What is the Electronics Technology Option in Applied Engineering Management?
This degree program focuses on developing electronic knowledge for those seeking a career in facility management or employee supervision.
Why Study Electronics Technology at SWOSU?
At SWOSU, we give you skills in both electronics and management. You will be trained in hands-on electronic labs and also obtain basic management knowledge. Graduates are employed in manufacturing facilities and oil and gas industry. Because graduates have both manufacturing and business skills, they are qualified to pursue management positions.