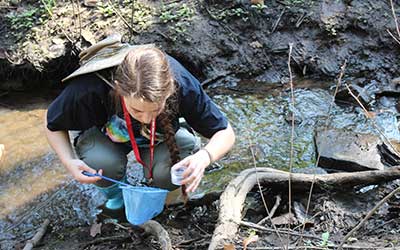 What is Biological Sciences?
Biologists study living things. With a degree in the biological sciences, you can go to work immediately as a wildlife biologist or in industry, or you can choose to apply to professional schools to become a doctor, veterinarian, medical lab scientist, dentist, physicians' assistant, physical therapist.
Why

Environmental and Organismal Biology

at SWOSU?

SWOSU's acclaimed faculty is committed to providing you with the skills and knowledge to be competitive and successful in today's job market. Graduates specializing in Environmental and Organismal Biology are competitive for postgraduate education (Masters or PhD) in ecology, evolution, and behavior. This is also the best option for students interested in veterinary medicine. Graduates may also pursue jobs as a staff biologist for national and state parks and state (e.g., Oklahoma Department of Wildlife) and federal (e.g., Environmental Protection Agency) agencies.