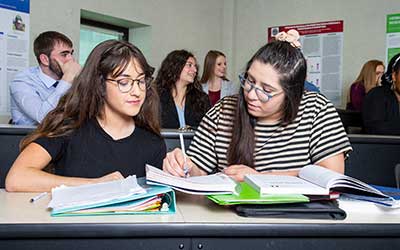 What is Interdisciplinary Studies?
Interdisciplinary Studies offers the flexibility to explore a variety of fields of study tailored to your particular interests and career path. From a selection of 22 different programs, you may combine any 3 of the disciplines together to satisfy your degree.
Why Interdisciplinary Studies at SWOSU?
If your career choice does not seem to align perfectly with any one degree, if you wish to be broadly educated in preparation for an evolving marketplace, or if you simply have changed majors and accumulated credit hours in different areas, Interdisciplinary Studies at SWOSU may be perfect for you.