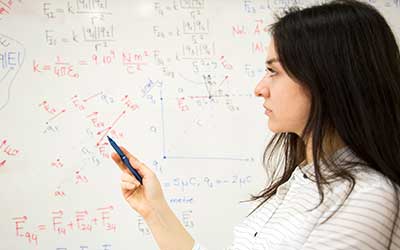 What is Mathematics?
Mathematics deals with structures like objects, operations, and relationships. These different structures have all been created to model different aspects of the world around us. Mathematics is essential in many fields, including natural science, engineering, medicine, finance, and the social sciences.


Why Study Mathematics at SWOSU?
The SWOSU Math degree can prepare you for a career in industries like aerospace, finance, and energy. Our small class sizes and committed faculty will help you to achieve your goals.