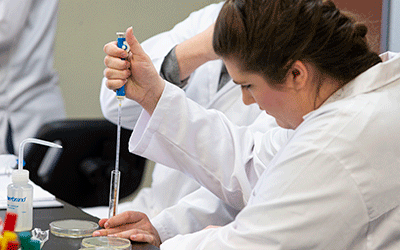 What is Microbiology?
Microbiologists study the living world too small to be seen without a microscope. Microbiologists work in a variety of fields including research, clinical diagnostics, quality assurance, and pharmaceutical sales.
Why

Medical Laboratory Science

at SWOSU?

SWOSU's acclaimed faculty is committed to providing you with the skills and knowledge needed to be competitive and successful in today's job market. Graduates of the MLS program are prepared to work in clinical laboratories providing information health professionals can use to guide treatment of patients. This program includes three years of coursework at SWOSU followed by a year of clinical experience at a partnering hospital.