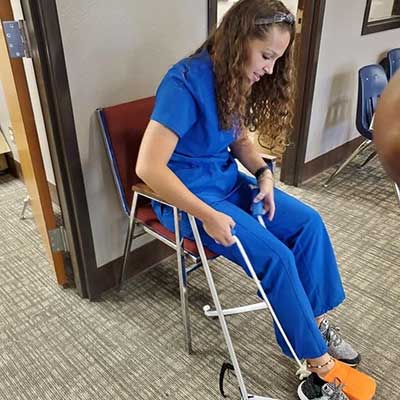 What is Occupational
Therapy Assistant?
Occupational Therapy Assistants work under the supervision of an occupational therapist and are able to perform most treatment procedures, assist an Occupational Therapist with complex procedures and perform some measures and instruction. Occupational therapy is a health and rehabilitation profession that provides services to individuals of all ages who are physically, psychologically or developmentally disabled.
Why

Occupational Therapy
Assistant

at SWOSU?

OTA students experience the thrill of changing the lives of patients ranging from newborns to senior citizens while working with professional occupational therapists. You are given a foundation of the occupational therapy process, and receive an Associate in Applied Science. Our program is offered through a partnership with Caddo Kiowa Technology Center.