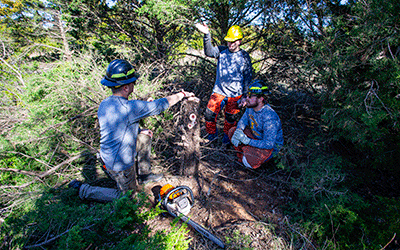 What is Outdoor Education?
This degree helps prepare you for careers in a variety of professional park and recreation settings. Upon completion of the PRM degree, graduates can pursue a variety of careers in municipal, state, federal, private and non-profit parks and recreation organizations.
Why Study Outdoor Education at SWOSU?
The Parks and Recreation Management (PRM) Department at SWOSU is as unique as the Oklahoma terrain itself. We are the only program in the region that focuses on Park Management, Parks and Wildlife Law Enforcement, and Wildland Firefighting.