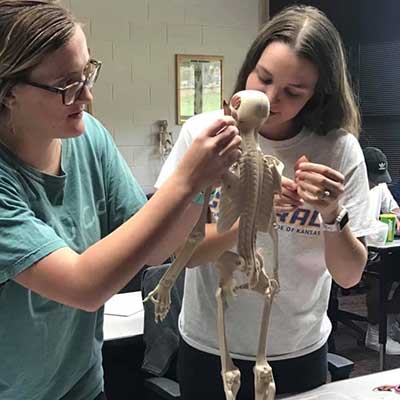 What is Physical Therapist Assistant?
A Physical Therapist Assistant (PTA) works under the supervision of a physical therapist, and assists in implementing treatment programs according to a plan of care. The PTA trains patients in exercises and activities of daily living, conducts treatments using special equipment, and reports to the physical therapist on the patients' response.
Why

Physical Therapist

Assistant

at SWOSU?

You will gain the skills and knowledge you need to assist a physical therapist in implementing treatment for patients. Becoming a physical therapist assistant is not only a secure and necessary career, it is one that makes a difference in the lives of others. Our program, which is fully accredited by the Commission on Accreditation in Physical Therapy Education, is offered through a partnership with Caddo Kiowa Technology Center.