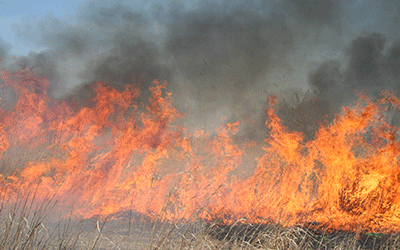 What is Wildland Firefighting?
This degree gives students the hands-on training needed to manage controlled burns, implement fuels planning, work with fire suppression tactics by placing students in internships with outside agencies across the nation. You can choose to do an internship as part of this degree if you prefer.
Why Study Wildland Firefighting at SWOSU?
The Parks and Recreation Management (PRM) Department at SWOSU is as unique as the Oklahoma terrain itself. We are the only program in the region that focuses on Park Management, Parks and Wildlife Law Enforcement, and Wildland Firefighting.