Occupational Therapy Assistant Program at SWOSU
OTA students experience the thrill of changing the lives of patients ranging from newborns to senior citizens while working with professional occupational therapists. You are given a foundation of the occupational therapy process, and receive an Associate in Applied Science. Our program is offered through a partnership with Caddo Kiowa Technology Center.
What does it cost?
Estimated Annual Cost
$10,847.16
Admission criteria includes grade point averages, interviews, references, experience and other evidence of potential success for the program. Admission to SWOSU does not guarantee admission to the OTA Program. Admissions are limited to the top 16 students.
Accreditation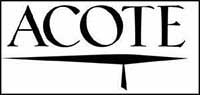 The Associate in Applied Science degree for the Occupational Therapy Assistant is offered through the Southwestern Oklahoma State University Weatherford Campus. Courses for the professional portion of the program are conducted through contractual agreement at the Caddo-Kiowa Technology Center (CKTC) in Fort Cobb. The Occupational Therapy Assistant program is accredited through the Accreditation Council for Occupational Therapy Education. Graduates of the program are able to sit for the national certification examination for the occupational therapy assistant administered by the National Board for Certification in Occupational Therapy (NBCOT). After successful completion of this exam, the individual will be a Certified Occupational Therapy Assistant (COTA). Most states require licensure, however, state licenses are usually based on the results of the NBCOT Certification Examination. OTA is offered as a result of a contractual agreement between CKTC and Southwestern Oklahoma State University. OTA is accredited by the Accreditation Council for Occupational Therapy Education (ACOTE) of the American Occupational Therapy Association.
Accreditation Council for Occupational Therapy Education
(ACOTE) of the American Occupational Therapy Association (AOTA)
6116 Executive Boulevard, Suite 200
North Bethesda, MD 20852-4929
Phone: 301-652-2682
Fax: 301-652-7711
www.aota.org
www.acoteonline.org