Service 'Dawgs!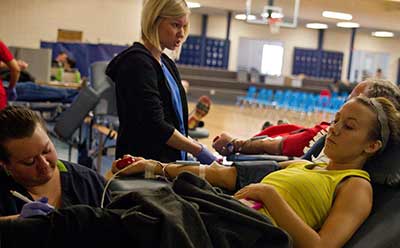 When you choose SWOSU for your education, you have the opportunity to learn, serve and grow in and out of the classroom. We strive to promote service learning within each academic discipline and we work closely with many community partners to improve the lives of those in need and to make our little part of the world better.
Once you're a Bulldog, you'll have the chance to join one (or more) of our many campus clubs and organizations. All have community service as part of their mission. Here's are just a few of the services and activities that SWOSU students have engaged in over the years: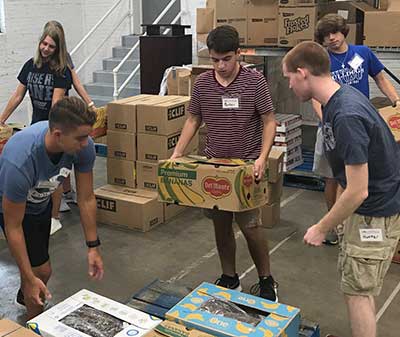 helping teach kids to read
cleaning up the environment
providing health services to those in need
sponsoring blood drives
gathering food for the hungry
ministering to the homeless
C'mon, It's Good for You
Your community engagement efforts, whether through a club, a professional organization or a classroom activity not only help others, but your good works help you, too! Research has shown that community engagement positively influences your civic attitudes, confidence, competency and self-efficacy. Not to mention, you'll make new friends, learn new perspectives and cultures, and hone your teamwork skills.