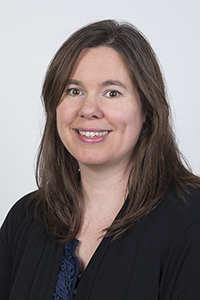 Business & Computer Science
Associate Professor and Everett Dobson Endowed Chair of Marketing
STF 353
Education:
University of Florida, 2016

Post-Doctoral, AACSB-endorsement in Marketing and Management

Oklahoma State University

Ph.D. (2011), M.S. (2005), B.S. (2003)
Previous Experience:
Southwestern Oklahoma State University (Weatherford Campus)

Everett Dobson School of Business and Technology, 2015 to present

Redlands Community College (El Reno, Oklahoma)

Vice President responsible for grants, communications, and research, 2011 to 2015
Division Director for Agriculture and Equine Sciences, 2007-2010
Agriculture Marketing and Communications Specialist, 2005-2007

Oklahoma State University (Stillwater, Oklahoma)

Leadership instructor, 2009-2010
Web design instructor, 2004-2005
Marketing assistant, 2001-2003
Areas of Specialization: Marketing and Management
Research interest: Business Ethics, Personal Branding, Promotional Strategies, Business Management
Community, Professional and Academic involvement:
Leadership Weatherford (2015-2016) class; Administrative Issues Journal Editor-at-Large; Member of the Association of Collegiate Marketing Educators; Member of the Southwest Academy of Management; Higher Learning Commission Peer Reviewer; Dobson SBT Accreditation Council Strategic Team Leader.