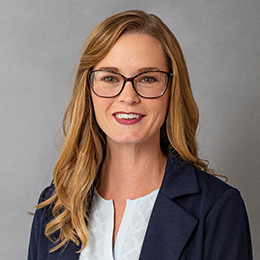 Education
Assistant Professor
HEC 118-B
Biography
Dr. Dana Oliver is a Literacy Education Assistant Professor and Reading Specialist Program Director at Southwestern Oklahoma State University where she enjoys working with undergraduate preservice elementary, early childhood, and special education teachers, as well as graduate students seeking a reading specialist degree. Dr. Oliver serves on numerous committees, including Faculty Senate and serves as a faculty sponsor of the Kappa Delta Pi International Honor Society chapter which works to engage future teachers in service learning and teacher development. Through affiliate work with Southwestern College of Winfield, Kansas, she leads doctoral candidates through the processes of developing and implementing dissertation research. Her research endeavors focus on understanding the affectual domain's influence on the cognitive processes and outcomes of reading engagement, implementing effective supports for novice teachers, and understanding the reading habits, attitudes, values, and beliefs of students. Her most enjoyed activities as a professional in the field of literacy include teaching in the university classroom, providing and organizing professional development for surrounding K-12 school districts, and presenting at conferences across the nation, such as the Association for Supervision and Curriculum Development's (ASCD) Leadership Summit, the National Social Science Association (NSSA) Conference, the National Education Association's (NEA) Leadership Summit, LitCon's National K-8 Literacy & Reading Recovery Conference, and the Oklahoma Literacy Association conference. She is involved with many professional organizations. Dr. Oliver serves as the chair of the Oklahoma Higher Education Reading Council (OHERC), Board of Directors member of the Oklahoma Literacy Association (OKLA), Board of Directors member of the Weatherford Public Library, and is an active member of both the Association of Literacy Educators and Researchers (ALER), and the International Literacy Association (ILA). Dr. Oliver sits on the editorial board for the national, peer-reviewed Journal of Young Adult and Children's Literature, a journal she helped to establish through her Board of Directors position within ILA's Concern for Affect in Reading Education Special Interest Group (CARE SIG). She has also recently received a Distinguished Dissertation Award from the Association of Teacher Educators of Kansas and the Davinci Institute Fellowship Award for her endeavors to advance the knowledge and pedagogical practices of alternatively and emergency certified teachers. Through her professional experiences Dr. Oliver is able to bring to passion and creativity to a literacy-based profession which advances the knowledge and abilities of all teachers of literacy while also enjoying and nurturing the relationships between colleagues and students.
Education
Ed.D. Educational Leadership in Higher Education, Southwestern College, Winfield, Kansas
M.Ed. Reading Specialist, Southwestern Oklahoma State University
B.S. Elementary Education, Southwestern Oklahoma State University
Certifications
Early Childhood
Elementary
Reading Specialist
Middle Level English
Middle Level Social Studies
Professional History
2016 – Current: Literacy Education Assistant Professor, Reading Specialist Program Director; Southwestern Oklahoma State University
2013 – Current: Affiliate Education Instructor, Mentoring Program for Novice Teachers Coach; Southwestern College, Winfield, Kansas
2013 – 2016 Adjunct Instructor; Southwestern Oklahoma State University
2009 – 2013 Elementary Teacher, Clinton, OK
Office Hours
I am happy to make appointments at your convenience, if you email dana.oliver@swosu.edu
Office hours are posted on the office door and updated each semester.
https://calendly.com/dr-dana-oliver/30min
E-Office Hours
I check my e-mail regularly between 8 a.m. and 8 p.m., Monday – Friday. All e-mails will typically be responded to in no less than 24 hours. If you do not receive a response within 24 hours, please e-mail me again. Exceptions include holidays and university mandated closures.