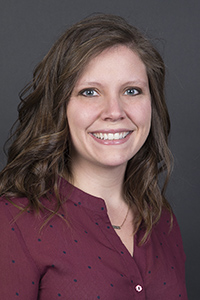 Business & Computer Science
Assistant Professor and Chair
STF 301
Education:
Ph.D. in Information Systems with a concentration in Learning Technology, Nova Southeastern University, Fort Lauderdale, Florida, 2016.
Master of Science in Health Informatics and Information Management, College of St. Scholastica, Duluth, Minnesota, 2011.
Bachelor of Business Administration in Management Information Systems, University of Oklahoma, Norman, Oklahoma, 2009.
Previous Experience: Software Development for Department of Defense, Tinker AFB, Oklahoma.
Areas of Specialization: Management Information Systems, Quantitative Research Methods, Health Information Management.
Research interest: Learning Analytics, Learning Technology.
Community, Professional and Academic involvement: Faculty Senator, AAUW Social Media Coordinator, Online Learning Consortium Member, American Health Information Management Society Member.