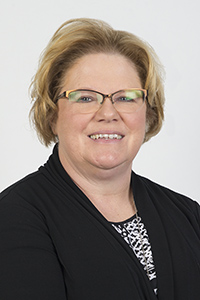 Center for Excellence in Teaching & Learning
Education: B.A. Social Sciences Education, and M.Ed. emphasis in Administration, SWOSU. Working on PhD in Adult and Higher Education Administration, OU.
Previous Experience: 17 plus years teaching in secondary, post-secondary and vocational programs, 10 plus years online teaching experience. 6 plus years in corporate sector designing training for Fortune 500 companies. 6 years' project management and multimedia development experience.
Areas of Specialization: Microsoft Office Specialist, Administration
Research interest: Online Learning, Workforce Development and Learning Organizations
Community, Professional and Academic involvement: National membership in AAUW and ATD. Member of SWOSU Distance Learning Committee, and faculty sponsor of Gamma Delta Kappa. Tech Trek Core teacher, Girl Scout Stem Meet teacher, and served on both Appeals Committee, and Student Conduct Committees. Serve as Secretary/ Treasurer of South Canadian Valley League Summer Baseball program. Member of multiple WPS Booster Organizations.