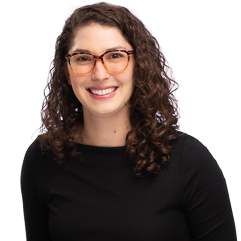 Music
Mirella Gable is a member of the Oklahoma City Philharmonic (OK), the Symphony of Northwest Arkansas (AR), and the Lake Placid Sinfonietta (NY). A high-demand freelancer, she also plays for the opera, ballet, and music theatre companies in Oklahoma City, Wichita, and Tulsa. Previously, Mirella was a member of the Wichita Symphony Orchestra from 2011-2017.
Mirella is a highly sought chamber musician. Before winning the third horn position in Oklahoma City, Mirella performed as a member of several award-winning chamber ensembles, including the Lieurance Woodwind Quintet, Wichita Brass Quintet, Prevailing Winds Quintet, and Kanza Horn Quartet. She is currently a member of the Off-Ramp Horn Quartet of the OKC Philharmonic and Corna Cattiva, an all-female horn quartet based in Oklahoma. She has performed as a regional guest artist at the Kansas Music Educators' Association Conference in Wichita, the Mid-South Horn Conference in Norman, OK, and the International Women's Brass Conferences in Glassboro, New Jersey and Denton, Texas.
Mirella is a respected pedagogue. In addition to teaching at SWOSU, she teaches adjunct at Oklahoma State University (OSU) and the University of Central Oklahoma (UCO), in addition to maintaining a private horn studio in the OKC area. She has worked with the Oklahoma City Youth Orchestras (OYO) program and the Wichita Youth Orchestras program. She has coached the horn sections of Oklahoma and Kansas All-State honor ensembles. Previously Mirella served as the Lead Brass and Horn teacher for El Sistema Oklahoma, free after-school music and social program for OKC-Metro students.
A native of Sewell, NJ, Mirella relocated to the Midwest for postgraduate study. She earned a Master's degree in Horn Performance from Wichita State University (2014), where she was the winner of the 2012 Concerto-Aria Competition. Mirella holds a Bachelor's degree in Applied Horn and Music Education from the Eastman School of Music (2010), where she was also awarded a Performer's Certificate. She has toured nationally with the world-renowned Eastman Wind Ensemble. She has received full scholarships to study at the Aspen Music Festival and School in Aspen, CO, and the Pierre Monteux School for Conductors and Musicians in Hancock, ME.