Class of 2020-2021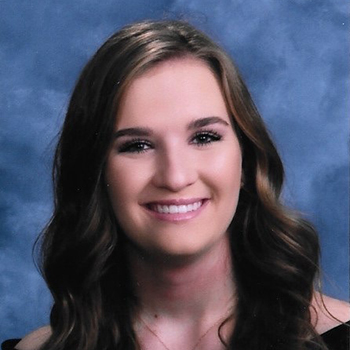 Cloie Banks is a 2020 graduate from Cordell High School. She was the Valedictorian of her class and graduated with honors. She was a member of the Oklahoma Honor Society, FFA, Academic Team, Ethics Team, and Gifted & Talented. She was also the President of her class and was selected as a 3A West All-State Soccer Defender. Cloie is an Education Major and hopes to pursue a career as a High School History Teacher.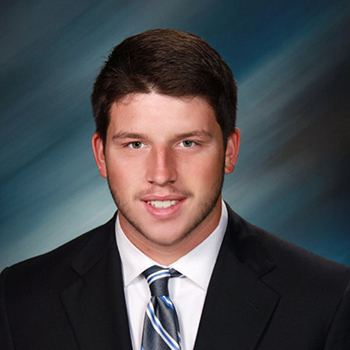 Matthew Beck graduated as Valedictorian of the Stroud High School Class of 2020. He was actively involved in National Honor Society, Junior Chamber of Commerce, FCCLA, Gifted & Talented and Student Council. Matthew played varsity football all four years of high school and was named District Tight End of the Year as well as Senior of the Year. He was a state qualifier in both powerlifting and track during his junior year of high school. Matthew is currently a member of the SWOSU football team and is pursuing a master's degree in Business Finance. Go Dawgs!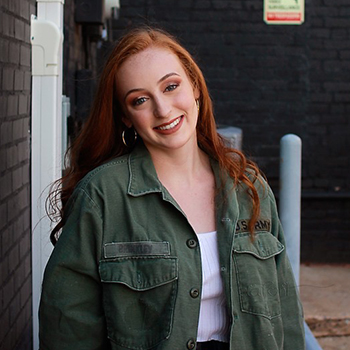 Harley Brinkley graduated as valedictorian of Clinton High School. She was involved in NHS, Student Council, Choir, Advanced Art Program, and Volleyball. She was involved in state choir three out of the four years of high school, and she also has several award winning art pieces. Harley competed in CrossFit through high school and remains a coach at Resolute Fitness in Clinton. She is a member of The Edge Church. Her major is Allied Health Sciences.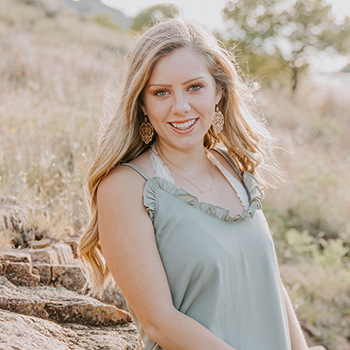 Raegan Cope graduated as the salutatorian from Altus High School. During her high school career, she was president of National Honor Society, Vice-President of Student Body, Link Crew Commissioner, and a First Priority Leader. She was on the Superintendent's Honor Roll and Oklahoma Honor Society. She also received the Francis Herron All-Around Senior Award. She was a very active member of the First Baptist Church of Altus where she served as a part of their Leadership Team. Raegan is currently pursuing a degree in Mathematics Education. Her dream is to become a high school math teacher. Go Dawgs!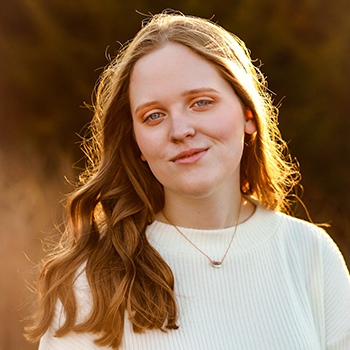 Hanna Dirickson graduated as a Distinguished Scholar from Weatherford High School. She was involved in National Honors Society and served as President of the WHS Art Guild. She also was active in her youth group at Weatherford First Baptist Church and continues to be involved with the University group at FBC. She is pursuing a degree in Health Sciences and plans to be a Pediatric Occupational Therapist in the future. Go Dawgs!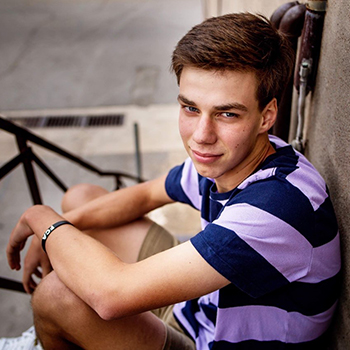 Lincoln Fitts graduated from Duncan HS where he was involved in basketball and tennis. He made the state tournament in tennis 3 years. Lincoln was a part of FCA, National Honor Society(NHS), National Technical Honor Society (NTHS), Student Council, First Baptist Marlow Youth Group, and Students Against Destructive Decisions (SADD). He love to wood work in his free time. Lincoln is majoring in Engineering Technology. Go Dawgs!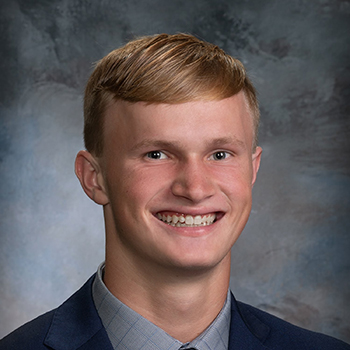 Andrew Houk graduated as a valedictorian with honors from Fairview High School in May of 2020. Some of his high school honors include being an Oklahoma Scholar, an Oklahoma Academic Regent's Scholar, as well as state academic champion in basketball his freshman year. While in high school, Andrew was his class vice-president, and president of Fellowship of Christian Athletes as well as National Honor Society. He was active in FFA, FCA, NHS, STUCO, football, basketball, and track all four years of high school, earning an All-Star by class ring his senior year along with numerous other athletic awards. Outside of school he enjoys skiing, camping, spending time with his family and girlfriend, and learning more about God. While at SWOSU, he plans to obtain his bachelor's degree in Engineering Technology.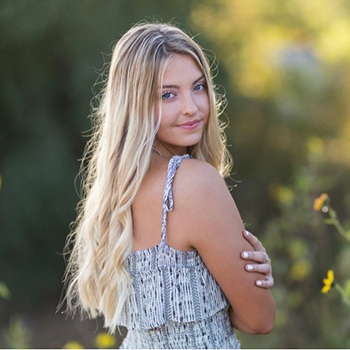 Emiley Kauk is a 2020 graduate from Arapaho-Butler High School. She was saludatorian of her class and graduated with honors. Emiley's activities in high school included Gifted and Talented, National Honor Society, FCA Leader, FFA Vice President, AB Buddies, softball, and basketball. Outside of school, Emiley was a member of the Black Dimond Equestrian Team and also volunteered at Hobby Acres Riding Center where she helps special needs students ride horses. She also participated in many volunteer events through her school's FFA Chapter. At SWOSU, she is currently active in SGA and PLC. Emiley is a health science major and plans on persuing a career as a physician assistant.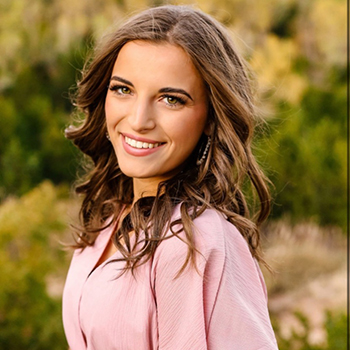 Brooklynn Kimble is a 2020 graduate from Hydro-Eakly High School. She graduated valedictorian of her class with honors. While attending Hydro-Eakly she was the National Honors Society president, Student Council president, and the FFA Chapter secretary. Brooklynn was also involved in softball, trap shooting, and the Hydro Methodist church throughout her high school career. At SWOSU she is pursuing a degree in business management with an open mind for the future!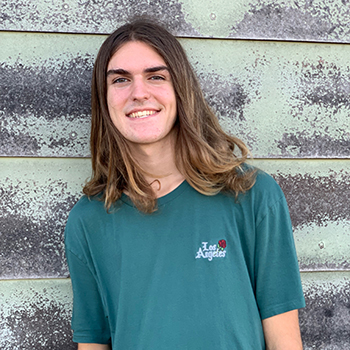 Kohl Kimmel was a 2020 valedictorian graduate of Yukon High School. He was a member of the student council, serving as parliamentarian, and a part of Yukon's National Honor Society. He was a chair in Yukon High School's annual M.I.L.L. week. Kohl is currently majoring in health science and is planning to become a physician's assistant.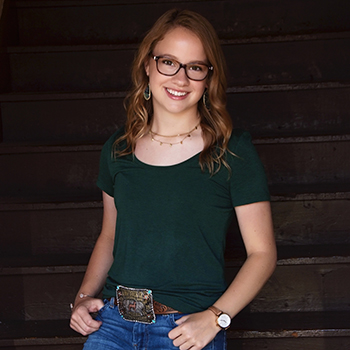 Jaedyn Magness is a 2020 graduate from Shattuck High School. She was a valedictorian, an FFA officer, and Captain of the Academic Team. In high school, Jaedyn was also involved in National Honor Society, BETA Club, High School Chorus, FCCLA, and Fellowship of Christian Athletes. She is an Oklahoma Academic Scholar and an Oklahoma Academic All-Stater. Jaedyn received her State FFA Degree and the Academic Excellence Award for Oklahoma FFA this year. She is majoring in Chemistry, and plans to pursue a career in the medical field.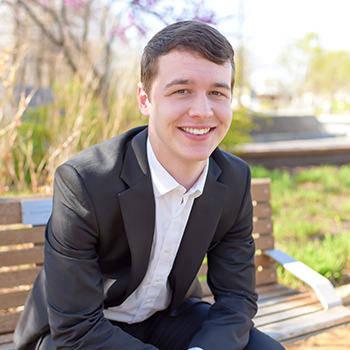 Blaine McKinsey is a graduate from Deer Creek High School. He played basketball freshman through senior year and ran track his freshman year. He was involved by joining National Honor Society and graduated a valedictorian along with cum laude. He also won the Student of Today award during his time at Deer Creek. He is majoring in biomedical science and plans to attend OU medical school after graduating from SWOSU. He wants to have a residency program at the OU medical center and become a radiologist or an anesthesiologist from there.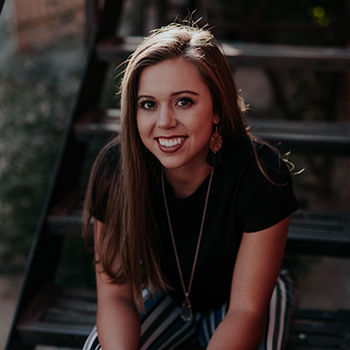 Baylee Miller is a 2020 honors graduate from Elk City High School where she finished fourth out of 150 students. She was involved in National Honor Society, Interact, Class Vice President, Student Council, Key Club, and FCA. Baylee was active in athletics and competed in basketball and golf. She is an Oklahoma All-Stater for golf and was chosen as All-Region for basketball. At SWOSU, Baylee plans on majoring in Accounting and Finance. She then hopes to pursue her Masters in Business Administrations!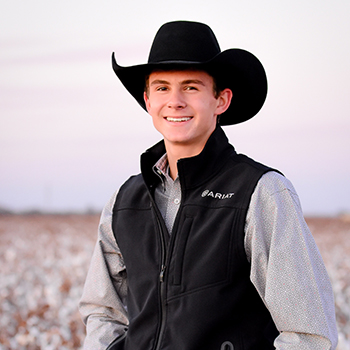 Matt Milner is a 2020 graduate of Duke High School. He was actively involved in FFA, Student Council, basketball, and baseball while also taking concurrent classes at Western Oklahoma State College his junior and senior year. Matt was a basketball state champion, OCA all-state team member, and academic all-state member. He is a business management major with the intent of pursuing a career in architecture.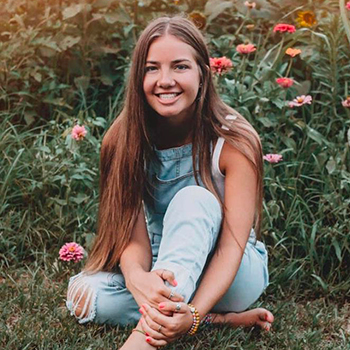 Peyton Novosad graduated with honors from Yukon High School. She was actively involved in Student Council, National Honor Society, and elementary academic tutoring. She enjoys reading, traveling, and spending time with family and friends. Peyton is currently a health sciences major with hopes to become a speech pathologist.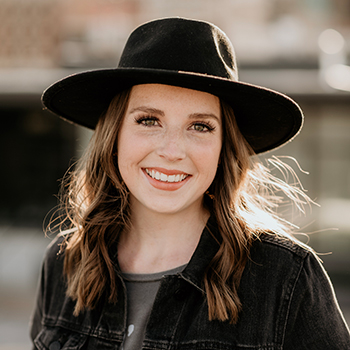 Rachel Sweet graduated in 2020 as a valedictorian of Perry High School. She was involved in many different organizations ranging from FFA, Student Council, FCA, NHS and many more. Rachel was president of her class, FFA chapter, National Honor Society, and was vice president of the student council. She ran cross country for Perry Public Schools for five years, and was involved in many volunteer opportunities throughout her highschool career; her favorite was tutoring and mentoring elementary students which she participated in for two years. Rachel plans to major in Pre-Dental Hygiene and, after two years of prerequisite courses, participate in the OU dental hygiene distance learning program in Weatherford. Upon graduation, she plans to move to Colorado and on the weekends become a ski bum in the winter and white water rafting guide in the summer, combining her love for the outdoors, people, and both goggle and chaco tans.