Microbiology Program at SWOSU
The Bachelors of Science (B.S.) Microbiology degree offered by the Department of Biological Sciences is tailored to students who are fascinated by microscopic organisms and their influence on the world around us. This particular degree program prepares students for entry-level careers in a variety of fields including research, clinical diagnostics, quality assurance, and pharmaceutical sales. Additionally, this degree provides students with the expertise required for continued education in medical sciences, pharmacy, nursing, physician assistant, and other professional and graduate programs.
In brief, the B.S. Microbiology degree offered at SWOSU includes courses in biology, chemistry, mathematics, and general education. Many of the core and elective courses include hands-on laboratory sessions offering a breadth of training in experimental techniques and the scientific process. Supplemental opportunities beyond coursework are also available within the department including seminar series, research opportunities, and student-run clubs.
Medical Laboratory Science Option
Medical Laboratory Science graduates are a vital part of the healthcare industry, providing professional analysis required to assessing and treating illnesses. Our Medical Laboratory Science program at SWOSU prepares students for exciting and dynamic careers in hospital laboratories, forensic departments, veterinary clinics, and industrial and biotechnology laboratories. Professionals in this field have solid job security and are in high demand, with future growth predicted to be above average for all professions. SWOSU's B.S. Microbiology degree with a Medical Laboratory Sciences Option is a 3+1 program. The first three years of the Medical Laboratory Science program includes courses in microbiology, biology, chemistry, and mathematics. The senior year includes Clinical courses to be performed at an accredited hospital affiliate at Ada, Ardmore, Lawton, or Tulsa.
Testimonials
SWOSU Graduates are ready to forge ahead in exciting and fulfilling careers.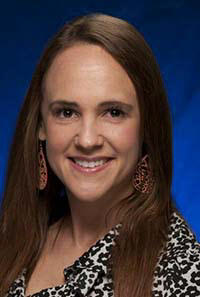 Kerri M. Smith, DO
Resident
Internal Medicine Residency
Oklahoma State University Center for Health Science College of Osteopathic Medicine
When I set out on my journey to become a physician I had no idea the challenges I would face but I am forever thankful that it all began at SWOSU. My Biology professors took the time to get to know me and understand my strengths and weaknesses. They challenged me and pushed me to fight on. They knew better than I did what it would take to get into and survive Medical School. I am currently in my 3rd year of Internal Medicine Residency and still receive encouraging emails from my Biology family. They truly care about your success.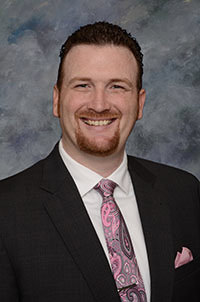 Joshua T. Williams, PT, DPT, OCS, SCS, CSCS
Doctor of Physical Therapy
Board Certified Orthopedic &
Sports Clinical Specialist
Certified Strength & Conditioning Specialist
Assistant Professor
OU Health Sciences Center
College of Allied Health
Department of Rehabilitation Sciences
The Biology Department at SWOSU helped instill in me all of the qualities necessary to become a successful physical therapist and professor. SWOSU provided me a sound knowledge base, the direction I needed to get into physical therapy school, and a network of future colleagues and friends. It was at SWOSU that I was taught the leadership necessary to become a leader within my field. The professors at SWOSU provided an exceptional example that I have tried to emulate in my teaching, research, and service here at the University of Oklahoma.
What does it cost?
Estimated Annual Cost
In-State
$7,913
Out-of-State
$15,023