Welcome to the Department of Art, Communication and Theatre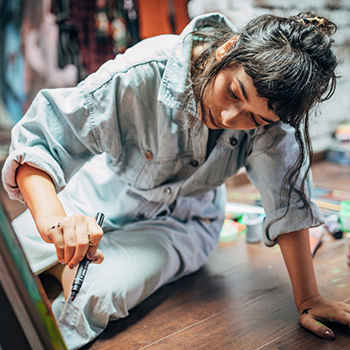 "Every artist was first an amateur."
Ralph Waldo Emerson

Our department has a vast array of degree offerings and valuable opportunities for students. Our goal is to provide students with knowledge and experiences combined with the latest technology. The faculty consists of dedicated professors who are passionate about their discipline areas. Our students receive the highest quality education and professional experiences that equip them with the knowledge and skills for successful careers.
The Department of Art, Communication and Theatre offers many degree areas. First, our degree options in Art span from B.F.A (graphic design, 2D Studio and 3D Studio), B.A.E (art education) and M.A.E. (master's in art education) Second, our degree options in Communication include a B.A. with emphasis areas in Strategic Communication and Theatre.
The diversity of degrees in the Department of Art, Communication and Theatre allow you to teach art, create dimensional artwork, explore graphic design, create and produce media, act or produce in theatre, and many other possible careers.