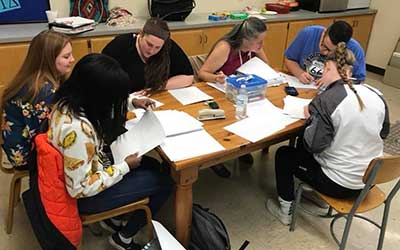 What is the English major with a Writing Emphasis?
It is a program which focuses on writing skills as well as creativity, curiosity, and a broad range of personal skills such as self-motivation, time management,and perseverance.
Why Study Writing at SWOSU?
This degree helps you to develop an understanding of personal style, hone advanced critical thinking abilities, and experience writing a variety of original texts, all skills which you need to begin a number of writing careers.