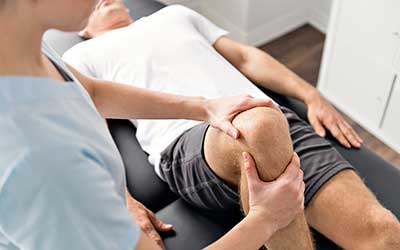 What is Exercise Science?
Exercise Science is the clinical discipline of Kinesiology, the study of the body and its movement through space. A degree in Exercise Science provides you with an excellent pathway to many medical, therapeutic (PTA/OTA), and clinical laboratory careers.
Why Study Exercise Science at SWOSU?
At SWOSU, you will receive a strong foundation and knowledge base combined with the ability to apply theories in various practical settings from the laboratory to the weight room. We have a dedicated faculty who deliver both online and traditional courses to allow you to choose the method of instruction that fits you.