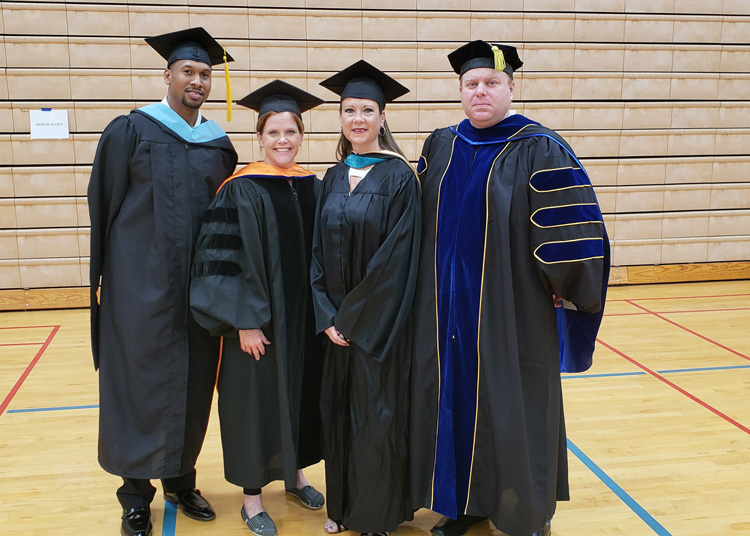 Welcome to the Department of Kinesiology at SWOSU!
Kinesiology is the study of the body as it moves through space. Staying true to that definition, we have designed our degrees to examine, challenge and put into practice the different movement theories.
What Can I Do With A Degree In Kinesiology?
Students seeking degrees through the department of Kinesiology typically choose careers upon graduation, centered around helping others achieve high levels of health and wellness. With opportunities in K-12 physical education, coaching, sports administration, physical therapy and other clinical/medical professions, your degree can launch you into the fulfilling and rewarding career you desire.
Kinesiology Degrees