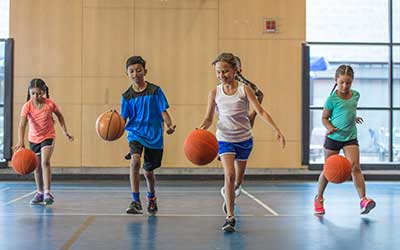 What is Health and Physical Education?
Health and Physical Educators are certified to teach Health and Physical Education from Kindergarten through 12th grade. The focus is on teaching healthy behaviors and total body wellness through nutrition, physical activity, and fitness in an active classroom setting.
Why Health and Physical Education at SWOSU?
As a CAEP certified program, the HPE degree at SWOSU focuses on preparing you to teach students in large and small class settings by concentrating on the learning styles of the individual. You will be trained to teach classes using students' individual strengths to supply them with the tools in health and physical education they will need to be successful throughout their lives. All classes focus equally in educational theory and application styles.