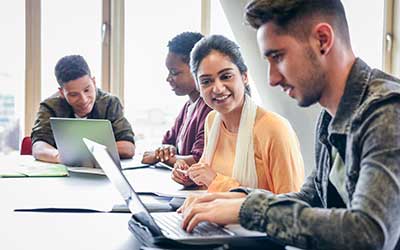 What is Mass Communications?
Journalists explore new and varied ways of sharing news and information with a growing media savvy audience. Journalism and newspaper skills are taught as well as media production, broadcasting, public relations, advertising, and blogging.
Why Mass Communications at SWOSU?
SWOSU offers you the opportunity to serve as an editor, photographer, news reporter and advertising designer for an award-winning university newspaper. As SWOSU moves toward digital news reporting, you will be on the ground floor of designing the new look of news and information at SWOSU. You learn in a brand-new iMac lab with media recording and editing software.