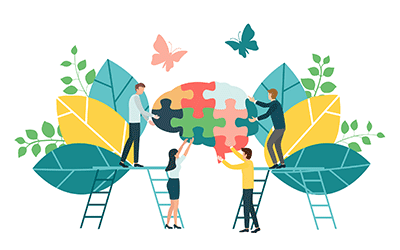 What is Psychology?
Psychologists study a wide array of concepts related to the human mind and behavior. Psychologists work in a wide variety of subfields, utilizing the science of psychology to understand, explain, plan, predict, and change behavior, thoughts, and feelings. With increasing demand for psychological and mental health services in schools, hospitals, industry, and social service agencies, the growth for careers in Psychology and Mental Health should be very high in comparison to other occupations.
Why Study Psychology at SWOSU?
SWOSU students receive a strong foundation in the overall science of psychology, which prepares students to be successful within various professions and fields of graduate study. SWOSU Psychology students are able to experience hands-on learning opportunities through participation in various types of mentored research projects, and Psychology majors are able to select a minor within any field, without requiring additional hours.