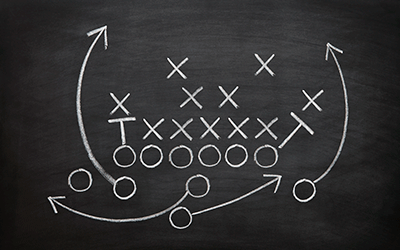 What is Sports Management?
Sports Management is the business side of sport studies, and deals with marketing, management, finance, and strategic planning. If you are interested in a career in athletics or front offices specific to the sports culture, this is the degree for you.
Why Study Sports Management at SWOSU?
SWOSU offers a wide range of Sports Management courses that will focus directly on the specialization you wish to pursue. In addition to a core group of courses, you can personalize your degree to include athletic training, operations, coaching, nutrition and health, or performance. We have a dedicated faculty who deliver both online and traditional courses to allow you to choose the method of instruction that fits you. We also offer a Master's degree in Sports Management.