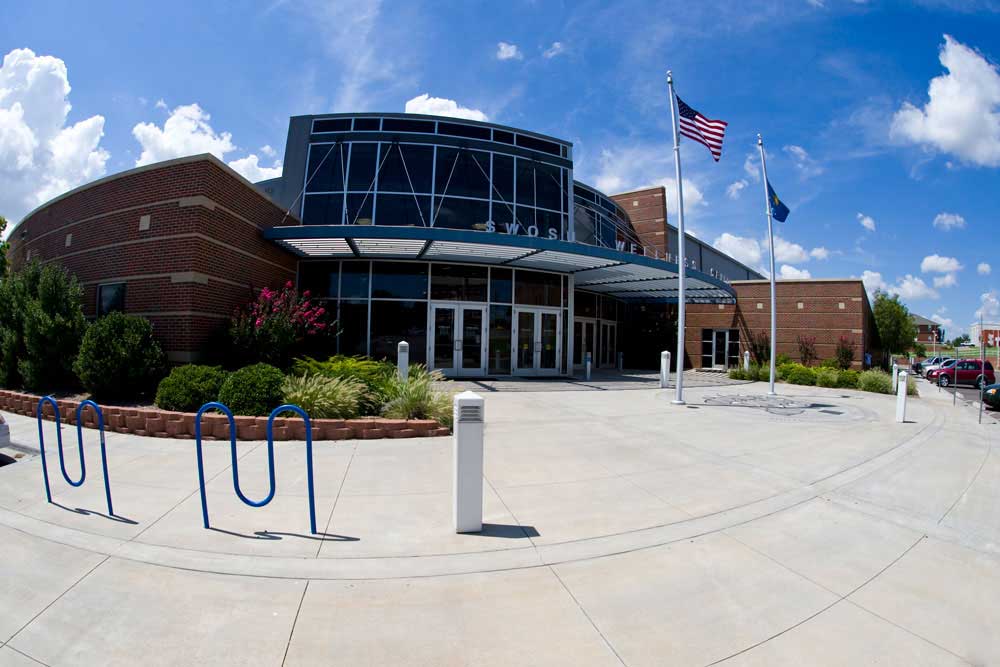 SWOSU has invested in a first-rate facility for you to stay active, healthy and fit.
The SWOSU Wellness Center is designed to support university values by fostering a safe, healthy, and diverse social environment. The center encourages emotional well-being and establishes a foundation for student and faculty/staff success.
This 72,000-square-foot Wellness Center opened in August 2005 and boasts a 30-foot, free-standing rock wall, three basketball courts, an indoor running/walking track, a free-weight room, cardio equipment and other strength training equipment.
Space is also available for group classes such as yoga and aerobics. In addition to the Wellness Center, there is a track around Milam Stadium, an indoor pool, outdoor basketball courts and soccer fields and the Crowder Lake facilities.
Lockers are available for day use throughout the building. Check in at the front desk to confirm your locker number. Locks are not provided, so bring your own.
Jog or take a nice walk
on the stadium track
Make use of our
heated, indoor pool
Pick up a game at our
outdoor basketball courts