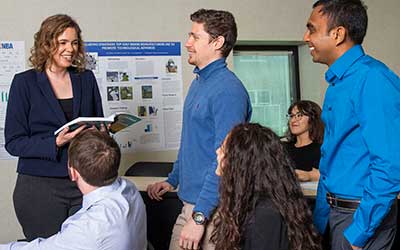 What is Business Administration?
The Master of Business Administration degree offers you interactive courses strategically designed to enhance your undergraduate business degree and your current business experience. This graduate program is designed for individuals who have completed an undergraduate degree in a business field such as accounting, finance, management, marketing, etc.
Why Study Business Administration at SWOSU?
The Master of Business Administration degree equips you to navigate the modern business landscape with honed skills in the areas of management, marketing, operations, organizational development, accounting, finance, and entrepreneurship. Emphasis is placed on the development of decision-making skills so you will be able to make data-driven, informed business decisions.