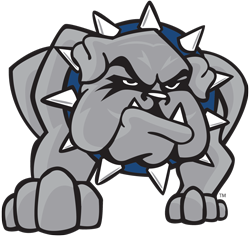 Deadlines
New applicants must be accepted to the program by the following dates to start in that semester:
Fall 2021: Jul 26, 2021
Spring 2022: Dec 13, 2021
Summer 2022: May 16, 2022
Fall 2022: Jul 25, 2022
RN to BSN Program Eligible Applicants
Licensure Requirements
Southwestern Oklahoma State University's Registered Nurse (RN) to Bachelor of Science in Nursing (BSN) completion track is for current unencumbered licensed registered nurses (RNs) who have graduated with an associate degree or diploma from an accredited nursing program or those enrolled in their last semester of an associate degree program.
Accreditation Requirements
The nursing program from which the applicant has received their associate degree must have been accredited by ACEN (formerly NLNAC), CCNE, or NLN-CNEA at the time of the applicant's full completion of the program. The RN student may receive advance standing articulation hours of up to 31 hours credit.
To verify that your program is ACEN accredited, please visit their website
To verify that your program is CCNE accredited, please visit their website
To verify that your program is NLN-CCNEA accredited, please visit their website.
All RN students must meet University admission requirements. The BSN curriculum builds upon previous nursing and general education course work. The program is designed to support educational mobility and to strengthen professional growth and leadership abilities of nurses who already have a foundation in the profession.
If you want to apply for admissions into the RN to BSN program at Southwestern, but did not graduate from an ACEN, CCNE, or NLN-CNEA accredited program, you must pass all four NLN NACE II exams (formerly known as the NLN Mobility Exams) with a score of 70% or above.
You can schedule your NACE exams by contacting Assessment Center Director Jan Kliewer at jan.kliewer@swosu.edu or 580.774.3084. There are four NLN NACE exams you must pass in order to be accepted to the SWOSU RN-BSN Program:
NACE II Nursing Care of Child
NACE II Nursing Care of Childbearing Family
NACE II Nursing Care of the Adult Client
NACE II Nursing Care of the Client with Mental Disorder
Please visit the Assessment Center website for more information.
RN to BSN Program Accreditation & Structure
Our professional curriculum is offered in a fully online format and is accredited through the Accreditation Commission for Education in Nursing (ACEN), formerly the National League for Nursing Accreditation Commission (NLNAC). The program is approved by the Oklahoma Board of Nursing and prepares graduates to continue their education at the master's level.
Courses include online discussions and lectures, academic writing and practicum projects. All RN to BSN professional courses are fully online. Courses are offered in an eight-week format, with two eight-week sessions in spring and fall and one in summer.
RN Students Application, Selection & Program
Application to the program can be made by any RN-licensed student or student in their last semester of an ACEN, CCNE, or NLN-CNEA-accredited ADN program by filling out the online application.
Unlicensed Applicants
Unlicensed applicants must submit proof of licensure within their first semester of course work. If licensure is not obtained within the first semester, the student is awarded an "incomplete" on their completed courses and cannot complete the program until successfully licensed as a registered nurse.
To submit proof of licensure:
Provide a notification to rn-bsn@swosu.edu when you have taken and passed NCLEX. You must achieve licensure by the end of your first semester.
Send your final transcripts with your ADN degree posted to the Registrar's Office as soon as possible to avoid a delay in enrolling for future semesters.

Electronic copies are preferred. Send electronic copies to registrar@swosu.edu.
If you need to send physical copies, mail them to
SWOSU Registrar
100 Campus Drive
Weatherford, OK 73096
Application to the program can be made by any RN-licensed student. The criteria for admission to the nursing RN to BSN program includes a retention GPA of 2.50 (on a 4.0 scale) for all previous college/university work.
The RN must complete the BSN degree within five years following the acceptance into the nursing program. Students that have not remained continuously enrolled will be required to move to the new curriculum after five years has passed following their last completed course. Courses completed under the older curriculum may be substituted for newer courses when appropriate, but no courses will be waived and students must complete a minimum of 30 hours in residence at SWOSU.
To apply, please click here for the online application. Make sure to select "RN to BSN" as your major.
Submit official, sealed copies of all transcripts to the Registar's Office If you need to send physical copies, please mail them to the SWOSU Registar, 100 Campus Drive Weatherford, OK 73096. Electronic copies are preferred.
Send electronic copies to registrar@swosu.edu.
Applicants must confirm receipt of transcripts. This can be done by logging into your SWOSU Admission Portal.
To complete your application, ensure you meet Admissions Criteria:
Retention GPA 2.5 or above.
Holds a valid unencumbered RN license OR is in their last semester of an ACEN, CCNE, or NLN-CNEA-accredited ADN program.
Have an informal degree check completed.
Be a resident of a SARA-approved state or territory OR live on a U.S. military base.
Current legal residents of the United States, you may check with international@swosu.edu, if you are an international student, to determine your eligibility to attend this program.
Applicants from states other than Oklahoma are responsible for checking with their State Board of Nursing to ensure that the program will meet their state's requirements.
Testimonials
"Every step in my nursing career has been a challenge but having an online BSN program that works around my schedule with easy access on my hand-held devices and instructors who are actively making sure that I am completing the tasks needed has been far from challenging. Rounding out my ADN degree at a BSN level is not only allowing me to advance my knowledge in leadership, research and community health it is also giving me the confidence in knowing that I can give back to my hospital in ways I couldn't have before. SWOSU is the best decision I have made to advance my career and I recommend this program to all my colleagues. I'm proud to be a Bulldog."
Jackson County Memorial Hospital Nurse Recruiter & Human Resources
"All of my Professors have been very helpful and willing to assist me as needed. They were easy to get in touch with and always pleasant and eager to help me do the best possible. This will be my final semester of nursing classes. I have to say, I have enjoyed each class and have gained a great deal more knowledge than I had initially anticipated. I'm happy I made the effort to take the next step."
"I enrolled in the RN to BSN program at SWOSU hoping to benefit from the flexibility and convenience of an online educational curriculum. Since enrolling into this program one year ago, my expectations have been met and exceeded, and I believe my choice of a university could not have been a better fit. At the enrollment level, the RN-BSN advisors were prompt in answering my questions both by phone and email, and offered very useful information in helping guide my educational decisions. Most importantly, this active involvement did not change after I was on board with the program. The professors keenly respond to every discussion post, case study, and research paper, focusing on every student's unique strengths as well as needs. Among the students, there is a culture of civility that guides all discussion board exchanges without hindering sharing of opposing views. The students are drawn from multiple nursing disciplines, making the sharing of experiences much more enriching. Now that I am almost graduating, I am a step closer to realizing my goal of going into advanced nursing practice. Additionally, there are more career opportunities in the fields of education, research, community nursing, and leadership. Previously, these career paths were not an option."
"SWOSU's BSN program allowed me to further my education and increase my knowledge base all while doing the course work online. The program was challenging; however, I was still able to work full time and spend time with my family. I highly recommend this program for anyone who is wanting to further their education in nursing."
"I chose SWOSU because right from the admission process I felt at home and at ease. The staff is knowledgeable and approachable. Online schooling sounded very intimidating at first. But with my family life and a full-time job, I knew it was my best option to complete my BSN. The professors are absolutely amazing! They go the extra mile to help students succeed. The curriculum is manageable. The cost is fair compared to similar programs. I am satisfied with my choice of being a Bulldog and would recommend this program to anyone wanting to complete their BSN!"