Enroll
in the Right Classes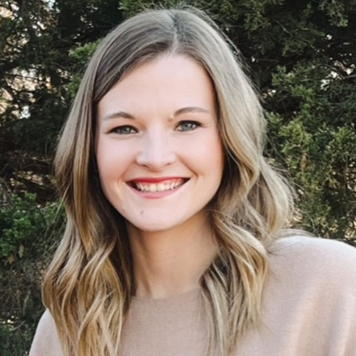 Taler Alexander
I'm Taler, born and raised in Weatherford to a family that has been a part of this community for three generations. My parents and grandparents graduated from SWOSU, so there was no question where I'd be pursuing my education after high school. During my time as a student at SWOSU, I was an Orientation Leader and a member of the President's Leadership Class (Class V) along with other clubs and organizations. I have a Bachelor of Science in Education as well as a Master of Education in School Counseling from this wonderful university, and I hope to finish my Doctorate in Education from Abilene Christian University in 2024. I've worked in several different roles within the Admissions & Recruitment Office during my time at SWOSU. Now, I'm the Director of Admissions & Recruitment where I manage undergraduate admissions, recruitment, and orientation programming.
I also serve as the academic advisor for all concurrent enrollment students at the Weatherford campus, and I get the privilege of overseeing the President's Leadership Class. I love helping students make the transition to college and welcoming them into the Bulldog Family through our events such as SWOSU Saturday, New Student Orientation, Camp Duke, and Welcome Week. My husband, Cody, also has a degree from SWOSU and owns his own welding business here in Weatherford. In early 2023, we welcomed our first child, Rowdy, and we absolutely love being his parents. We enjoy spending time together outside, cooking for friends and family, and cheering on the SWOSU Bulldogs!
---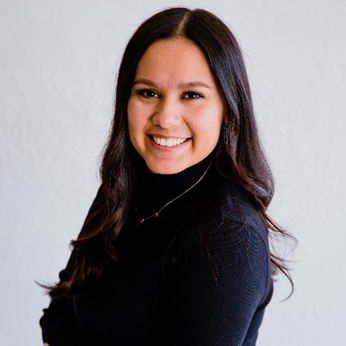 Salina Garza
Salina Garza, Assistant Director (Recruiter for NW OK and TX Panhandle)
Hey Dawgs! My name is Salina Garza, and I've been in Admissions & Recruitment since 2021. I was raised in Elk City, OK where I graduated high school and committed to SWOSU soon after. As a first-generation college graduate, it was important for me to find a community where I could thrive and grow. I've earned a bachelor's degree in kinesiology as well as a Master of Education, both from this university. Joining the staff at SWOSU was an unexpected and rewarding decision, and I've worked in a variety of roles before becoming the Assistant Director for Admissions & Recruitment. SWOSU accepted me as an alternative admit and shaped me into the professional that I am today. I love being a part of such a close-knit university and am lucky to call SWOSU home.
In 2019, I got married to my high school sweetheart, David, who received his bachelor's degree in engineering technology from SWOSU and is now an Industrial Engineer at Boeing. I had my first child in November of 2021, and my absolute favorite thing is being a mom. We are excited to raise our son in such a wholesome and welcoming community like SWOSU. I also love my job because of the students, coworkers, and new student experiences. GO DAWGS!
---
Kasey Delk
Kasey Delk, Admissions Coordinator
Hello there! My name is Kasey Delk. I graduated from Carnegie High School in 2013. Later that year, I committed to attending SWOSU as a full-time student. However, SWOSU had held a special place in my heart for a long time. When I was little, I remember roaming the stacks of the Al Harris Library with my mother, Kathy Delk, an alumna of SWOSU, while she was working on her master's degree. I remember Weatherford and I remember the Hilltop. I can recall my first time eating at the University Grill during SWIM, and my time spent in the Residence Halls during summer camp. I even have a clear memory of my very first class in the Parker Building with Dr. Hunsicker. SWOSU's community of students, staff, and faculty played a significant role in shaping the person I became. When people inquire about my profession, the first thing I share with them is this: I loved college so much that I decided to turn it into a career. I've been a full-time staff member at SWOSU since 2018, currently holding the position of Admissions Coordinator in our Admissions and Recruitment Office. The deep affection I hold for SWOSU motivates me every day, and I'm eagerly anticipating the opportunity to assist you (or your student) in embarking on their journey on the hilltop.
---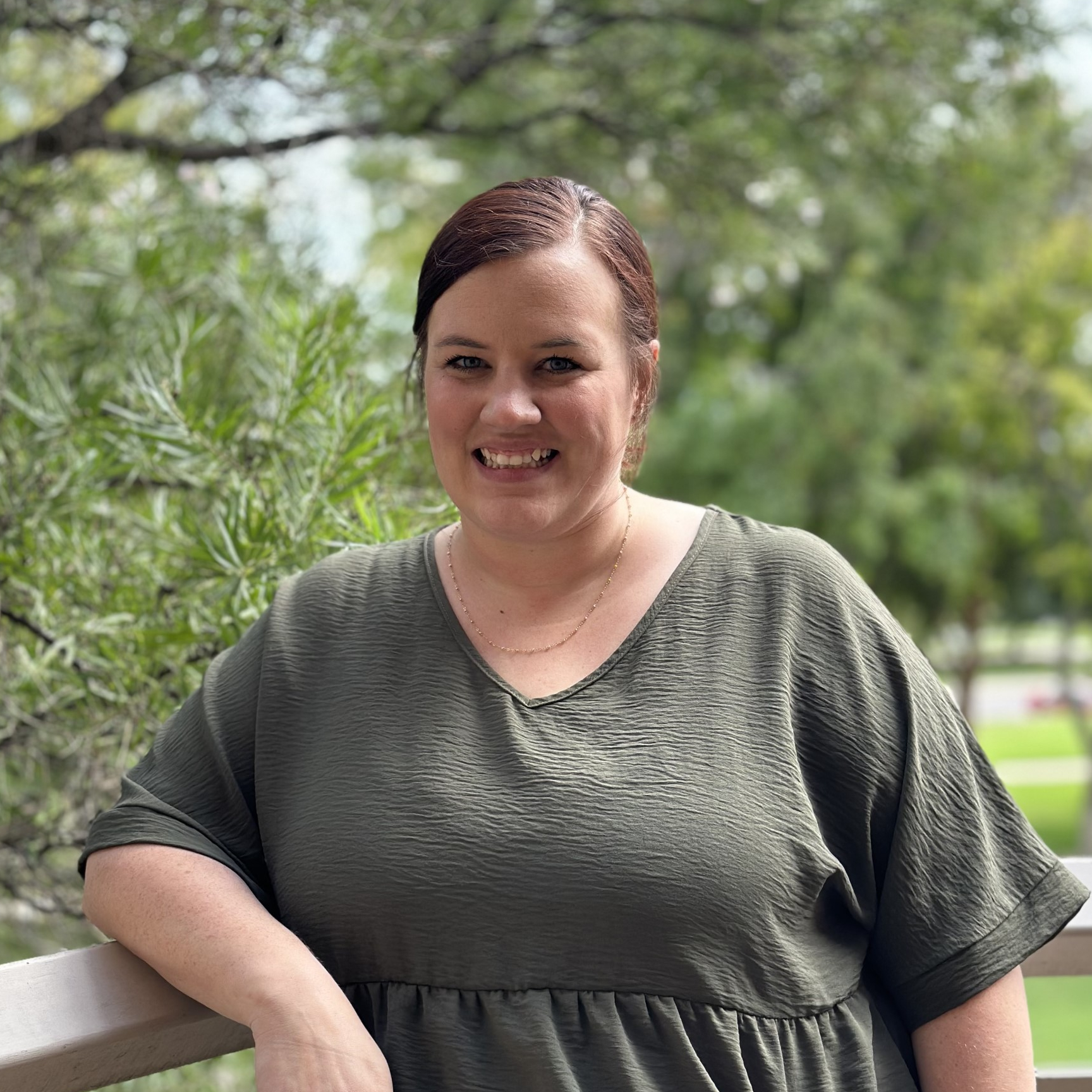 Tiffany Seal
Hi, I'm Tiffany! I was born and raised in Weatherford, so SWOSU has always been the school on the hill to me. Like other Weatherford High School graduates, I didn't want to attend college in the town where I grew up, but SWOSU felt right. I began as a Special and Early Childhood Education major before I realized I didn't love what I was doing, so I took a break from courses. In 2021, I came back to the university as an administrative assistant for the Nursing Department before joining the Admissions & Recruitment team as an admissions coordinator. Upon coming back, I decided to finish the degree I started all those years ago. Although I didn't have the most traditional college experience, I've now received my bachelor's in interdisciplinary studies! When I am not working, I enjoy spending time with my husband, Kris, and our son, Oliver. It's even better when we're making memories with my family, besties, and celebrating all things red, white, and blue. Every summer, I look forward to adventuring with family, trail riding in the side by side, and enjoying the mountain air in Colorado. I love being a part of the bulldog community and helping students follow their dreams at SWOSU!
GO DAWGS!
---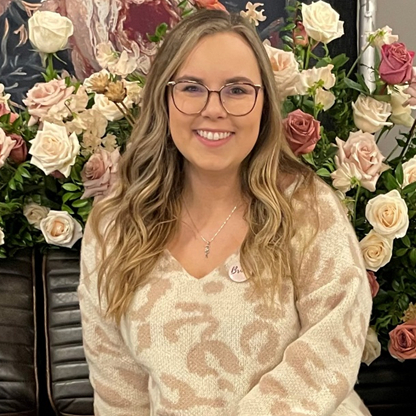 Madison Bieberich
Madison Bieberich, Recruiter (OKC Metro & Eastern OK)
Hey Dawgs, I'm a recruiter for Admissions and Recruitment! When people ask where I'm from, I tell them I am an Alaskan-Okie. I was born in Eagle River, Alaska and lived there until my family moved to Arapaho, Oklahoma in 2010. I attended SWOSU after high school and graduated with a bachelor's in mathematics. Currently, I'm continuing my education and pursuing a master's in mathematics education. At SWOSU, I started as a student worker in the New Student Orientation office and served as an Orientation Leader for several years. After graduation, I followed Taler over to Admissions and Recruitment where I get to meet potential students every day! I am married to my high school sweetheart Kadin, and we recently expanded our family getting a Bernedoodle, Chewy. Kadin is also a SWOSU Alumni and now runs his family business and one of my favorite places, Sunshine Nursey. Outside of work, I enjoy spending time kayaking at Crowder Lake, taking evening walks with Chewy, and traveling with my husband. I am so grateful to be part of the A&R team!
---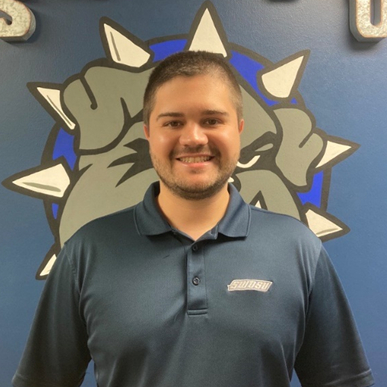 Brian Lewis
Brian Lewis, Microsoft Dynamics Specialist
I've lived in western OK my whole life. I visited with various colleges, but SWOSU became my first choice because of its scholarships, majors, and community. I had a great experience at SWOSU both academically and socially. After I graduated in 2016 with my Bachelor's in Finance, I decided I didn't want to leave. My wife and I love Weatherford and the fun college-town atmosphere. I recently finished a Master's in Business Administration and am excited to be part of the Admissions & Recruitment team that welcomes new students to the University. In my spare time, I love reading, exercising, hunting, and spending time with my family.
---
Veronica Kuykendall
Hi! I'm Veronica, and I've only been the administrative assistant for Admissions & Recruitment since the start of June, although it really feels like it's been longer than that! Originally, I attended SWOSU as a freshman in 2015 but took a bit of a hiatus before coming back to finish a bachelor's degree in English literature. Taking the time to gain professional experience allowed me to realize that my dream career is in writing and publication. I graduate this fall, and I'm grateful that I came back to learn about some of my favorite things like writing novels, classic literature, and crafting poetry. My husband, Dillon, also attends and works for SWOSU, so I love that we've gotten to join this community together. The best part of each day is working with some of my favorite people, and I'm excited to grow here. Go Dawgs!