Enroll
in the Right Classes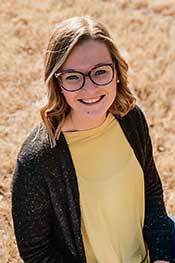 Taler Alexander
I was born and raised in Weatherford and my family has been a part of this community for a long time. My parents and grandparents graduated from SWOSU, so it just seemed right for me to become a bulldog after high school. During my time as a student at SWOSU, I was an Orientation Leader and a member of the President's Leadership Class (Class V) along with other clubs and organizations. I graduated in 2014 with a Bachelor of Science degree in Special Education. I began working full-time at SWOSU as the New Student Orientation coordinator. Soon after, I married my husband, Cody. Two years later, I received a Master of Education degree in School Counseling and in the spring of the following year, I became the assistant director of Admissions and Recruitment. I enjoy being a part of campus and student life at SWOSU.
In my spare time, I like to hang out with my husband and our two dogs, Greta and Gus. I also enjoy cooking, baking and helping my family with their catering business.
I love helping students make the transition into college and welcoming them into the Bulldog Family.

---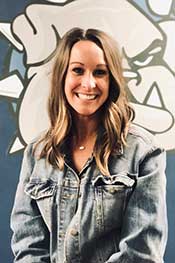 Heather Hummel
Hello Dawgs! I am Heather the Career Services Coordinator at Southwestern Oklahoma State University. Prior to being named the Career Services Coordinator, I was the Administrative Assistant in the Parks and Recreation Department. I have been employed by Southwestern Oklahoma State University since 2011. I hold two degrees from SWOSU, a Bachelor of Science in Parks and Recreation Management, and a Master of Education in School Counseling. My favorite thing about SWOSU is that there is a "family" feel when coming here. Everyone is so welcoming and friendly! I love attending SWOSU events and seeing the community come together to support one another.
In my free time you will find my family supporting the DAWGS at sporting events, enjoying the great outdoors, or exploring the wonders of the world underwater while SCUBA diving. GO DAWGS!!!
---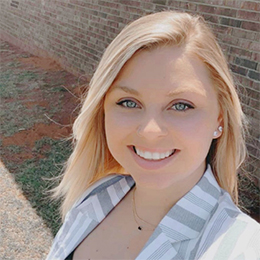 Donna Arganbright
Hello Dawgs! When people ask me where I'm from, I always say I'm a red dirt girl! I was born and raised in Western Oklahoma. I spent most of my life in Burns Flat before moving to Cordell to finish out the last three years of high school. After graduating from Cordell, I moved to Weatherford to be a bulldog! I have earned an Associates in Science and a Bachelor of Arts in Communication. I have earned both of my degrees from SWOSU. Being a first-generation high school and college graduate made going to college hard and scary. SWOSU has shown me nothing but support, grace, and guidance as I worked on my educational goals! I hope to have the opportunity to do the same for future DAWGS! As an undergrad, I was very active on campus in clubs, organizations, and theatre! On campus, I've been an Orientation Leader, Resident Advisor, Housing Coordinator, and now a Recruiter! I was fortunate enough that my journey at SWOSU allowed me to meet and eventually marry a guy who was also a Resident Advisor! My life and true self has been built at SWOSU. I just feel like at SWOSU I belong, and I am home. I'm beyond excited to have the opportunity to tell tomorrows leaders all about our beautiful university. I'm excited to help future DAWGS excel in all they do! No matter where I go, or what I do, my path has always led me back to the University standing firmly on the hilltop. I absolutely love being active and traveling, but my heart belongs to the red dirt in Western, Oklahoma. GO DAWGS!
---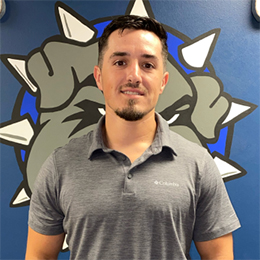 Levi Melendy
I graduated from Elk City High School in 2010. I'm somewhat of a homebody so I didn't want to go too far from home, so naturally SWOSU in Weatherford was the perfect choice for me. It had the perfect hometown feel I was looking for while still getting away from home for college. I graduated from SWOSU (the first time) in 2015 with a Bachelor's in Interdisciplinary Studies. I entered the workforce with no clear direction of where I was going or what I was working for. A year and a half later I felt God leading me back to SWOSU. I made the best decision of my life to come back to SWOSU for the Spring semester of 2017 when I started working on my second Bachelor's, this time in Exercise Science. Fitness is a huge part of my life so getting a degree in Exercise Science was a natural fit. I finished my Bachelor's in Exercise Science in the Fall of 2018 and made the decision to start a Master of Education in Sports Management in the Spring semester of 2019. I completed my Master's in Spring of 2021. This brings me to the present, where SWOSU has become home and the people I've built relationships with on campus are family. That has been the best part of my SWOSU experience to date, the relationships I've built that will last a lifetime. SWOSU is home. As a recruiter I hope to share my experience at SWOSU and help new students find the same home and family feeling that I've found in my time on campus.
When I'm not working, working out and generally being active are a huge part of my life. I am a competitive arm-wrestling and travel around the state competing in tournaments. I also love playing disc golf with friends, rock climbing, watching college and NFL football, and hanging out with family and friends.
---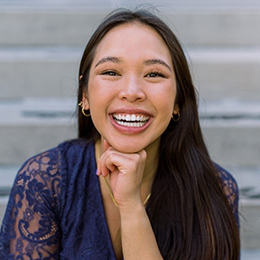 Allie Hoang
After graduating from Plano West Senior High School in 2017, I came to SWOSU on a volleyball scholarship. I had never heard of SWOSU before coming on my recruiting visit but fell in love with the university as soon as I stepped onto campus. I graduated from SWOSU with a Bachelor of Science in Elementary Education and I am currently pursuing my Master of Education in Sports Management. My plan was to move back home to Texas after playing four years for SWOSU Volleyball but soon realized I did not want to leave. I was blessed with another year of eligibility to play for a fifth year and to become the G.A. for the Admissions and Recruitment department. My favorite thing about SWOSU is the loving people and how I feel right at home when I am here.
I love my family/friends, anything sports, cooking/baking, reading, and traveling! When I'm not working, I'm probably at practice, cheering on other SWOSU Dawgs, or hanging out with friends or family!
---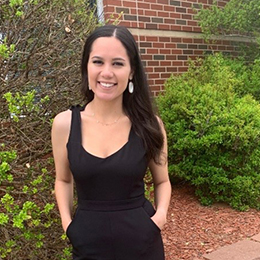 Salina Garza
Salina Garza, Administrative Assistant II
Hey Dawgs! My name is Salina Garza, I am the Administrative Assistant for Admissions and Recruitment. I get to work alongside highly motivated and talented people, so I am always excited to get to work every morning. I am originally from Elk City, OK, where I grew up, went to Highschool, and graduated from in 2015. I immediately attended SWOSU, and ever since, have been completely in love with the SWOSU campus and all that it offers. I received my undergrad in Exercise Science in 2019 and went on to receive my Masters in Sports Management in 2021. I had the privilege to work in the Kinesiology Department for 1 ½ years as a Graduate Assistant while working on my Masters. SWOSU is more than just a university, it is a family and that is what I love the most. I am honored with the opportunity to work for such a wholesome community with a strong "home away from home" vibe.
I enjoy spending my free time with my Husband and two cats (Mojo and Mandy). My husband, David Garza, is a SWOSU Alumni as well. He received his B.S. in Engineering Technology in 2016 and is now a full-time Engineer at Miraclon, here in Weatherford. We are proud to represent SWOSU as our Alma- Mater and cannot wait to raise a family in the SWOSU Community.