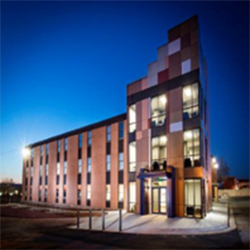 Black Kettle Hall is a three-story coed housing facility that was designed and reconstructed to feature suite-styled bedrooms with semi-private bathrooms.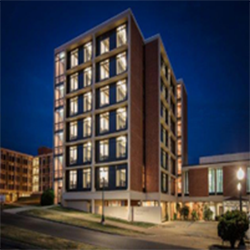 Mann Hall South offers gender-neutral housing options and has undergone a full redesign with the residential floors functioning as "neighborhoods." There are lounges for study and recreation, Resident Advisor quarters, private bathrooms, and industrial-themed rooms.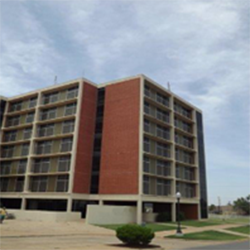 Mann Hall houses all residents in its two, coed, seven-story towers. While Mann Hall North awaits its turn for a makeover, it still shares many of the same renovated common spaces and services that were completed with the South tower.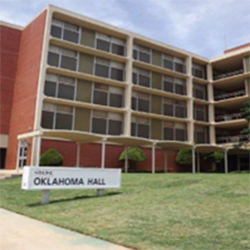 Oklahoma Hall, which is a five-story coed facility, prides itself on being a place full of laughter, fun, friends, and activities. Residents get to enjoy open mic night, monthly movie nights, ice cream socials, and more. This facility houses the majority of resident private room requests.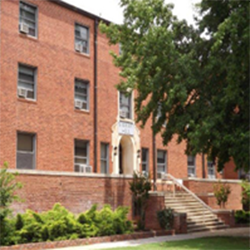 Stewart Hall houses female residents who enjoy a relaxed atmosphere where the residents have many opportunities to get to know one another. Events and programs are hosted by the Stewart Hall staff throughout the school year to provide social, academic and personal growth.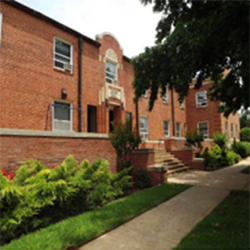 Neff Hall houses male residents. Those who choose to live here get to enjoy various activities including cookouts, volleyball, video game parties and Super Bowl parties. Resident Advisors sponsor wing activities such as pizza parties, community service projects and ping pong tournaments.
The Mary Mabry Savage Apartments, located on SWOSU's campus are for married or single-parent students. These recently renovated apartments are home to a learning-centered community.
Room rates are per semester. Rates for summer are one-half the per semester rate. Rates vary among housing options.