This is an online BSN completion program designed for those who already hold an associate degree in Nursing or those enrolled in their last semester of an associate degree program.
---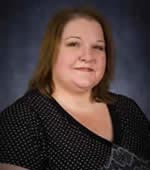 "I chose the on-line RN to BSN program at SWOSU because of how well it fit into my life. I am a wife and mom first, and pursuing my Bachelor's degree on-line, while working full-time, was ideal. The nursing instructors were knowledgeable, supportive, and kept the classes interesting. The on-line format was easy to follow and the curriculum was set at a comfortable pace. I would highly recommend SWOSU to any RN looking to further education."
Barbara Smith, RN BSN
---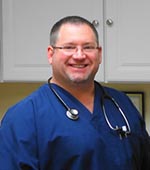 "Making the decision to earn my B.S.N. was important to me, personally and professionally. I knew an online format was my only option with family and work. I researched programs all over Oklahoma. The RN-BSN Program at SWOSU was perfect for me. The program was student-friendly. The tuition was lower than other programs. The courses were straight-forward, and manageable. My professors were incredible! The experience at SWOSU has empowered me to pursue my nursing dream. Today, I manage an Occupational Health / Preventive Health Clinic, and I am pursuing my Family Nurse Practitioner degree. See what SWOSU can do for you!"
Jeff Owen, RN, BSN
FNP - Student