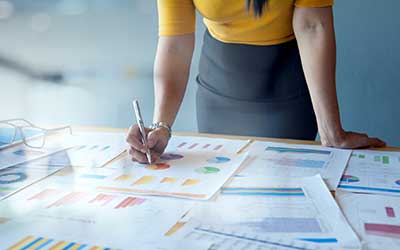 What is Finance?
The study of finance involves the management of money, investments, and other financial instruments.
Why Study Finance at SWOSU?
A Bachelor of Business Administration (BBA) in finance leads to employment in corporate finance, banking, insurance, real estate, or some type of money management. The finance faculty members at SWOSU are connected to the finance field and offer you sound advice and guidance to start your job search even before graduation.