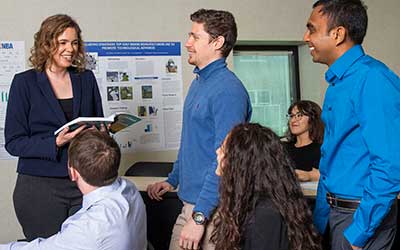 What is Management?
Management is the process of planning, organizing, leading, and controlling business functions. Management enables the efficient and effective operation of a business or organization.
Why Study Management at SWOSU?
Management is one of the most versatile majors because it applies to all functions of business. A Bachelor of Business Administration (BBA) in management leads to a variety of employment options. For example, you might work in the areas of sales, insurance, banking, real estate, human resources, operations and logistics management. The management faculty members at SWOSU are connected to many business corporations and offer you sound advice and guidance to start your job search upon graduation.