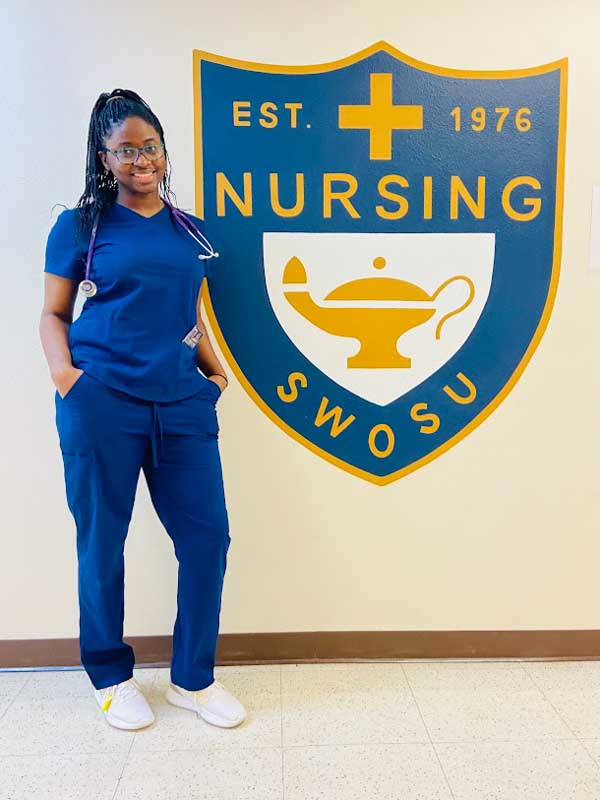 "Ife" Ogunkuade is a Nigerian who graduated from SWOSU School of Nursing (SON) in 2022.
"I am proud to say, being an alumna of SWOSU has helped shape my career especially as a new graduate registered nurse. SWOSU SON really prepared me for my board exam (NCLEX) and equipped me with critical thinking skills that helped me pass. Every nursing student can attest to the fact that the NCLEX is no joke!" Ife Ogunkuade.
Ife secured a job as an ICU nurse through the F-1 Optional Practical Training (OPT).
During her studies at SWOSU, Ogunkuade's passion for helping others translated into several roles. She served as a secretary for SWOSU International Student Association (SISA) and a student worker in the International Student Services office.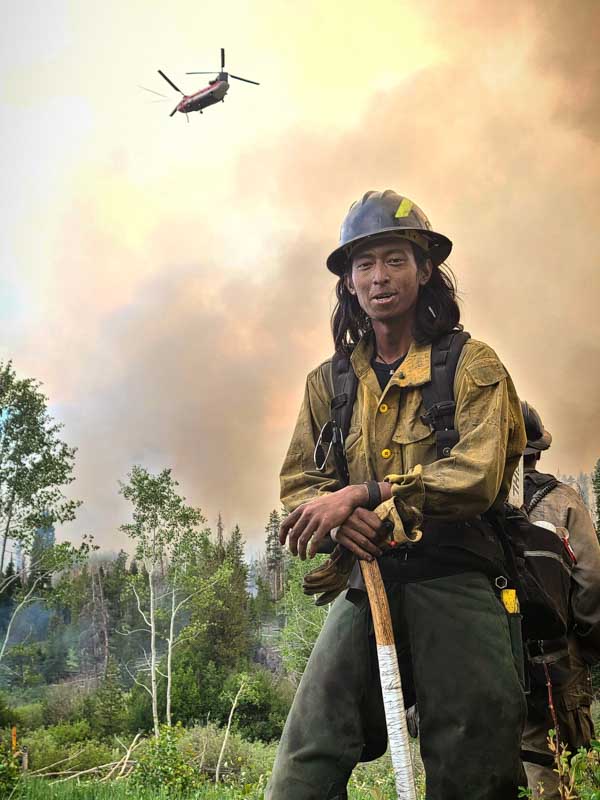 Ambrosio Aldrich is an Indonesian who joined Southwestern Oklahoma State University at the age of 18. He is currently working on his M.Ed in Parks & Recreation Management.
"SWOSU has been my home since I got in. The opportunities that I experienced, knowledge that I gained are incomparable. I had a great in class hands-on experience. The faculty and staff are really supportive, helpful and remarkable.
I have gained so much experience and established many connections in the field of park service and wildland fire. SWOSU Fire has the equipment, personnel, connections, vision and mission for it to be able to tackle small scale wildfires.
I was also involved in the Student Government Association (SGA) where all the student representatives gather and help improve the campus society. The society around campus is great. I had the opportunity to work at the university lake (Crowder Lake). I also worked part-time at SWOSU Grill and the Beanery. Many memories were made. I had lots of fun with my co-workers and when we work, we get 'em done!"
Aldrich embarked on Curricular Practical Training (CPT) working with the Bureau of Indians' Affairs, which allowed him to discover his calling to fight wildfires around the US.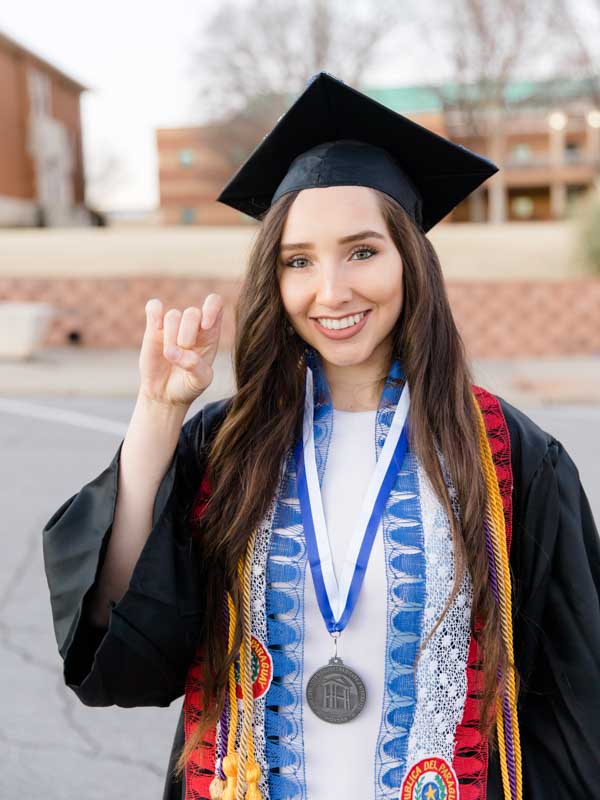 "Steffi" Silvera has earned a Bachelor's in Business Administration-Entrepreneurship and a minor in World Languages from SWOSU. Consequently, she graduated Summa Cum Laude with a Master's in Business Administration. While in graduate school, she served as a Graduate Assistant Coach for the SWOSU Women's Soccer team.
Steffi was active with Delta Mu Delta Business and Alpha Mu Gamma Foreign Language Honor Societies where she served as the SWOSU Chapter President in 2020-2021. Her involvement in several on-campus organizations, such as the Southwestern International Student Association (SISA), the Hispanic American Leadership Organization (HALO), and the World Languages and Culture Association (WLCA), helped her developed cross-cultural understating and global cultural competency skills.
Ms. Silvera is a student ambassador for the Oklahoma Governor's International Team. As a student ambassador, she co-founded OK Glocal, a that facilitates access to information about activities, cultural events, and gastronomic sites of the international community in the state.
After completing her MBA, Steffi embarked on 12 months of Optional Practical Training (OPT) working as a Relationship Banker at First United Bank.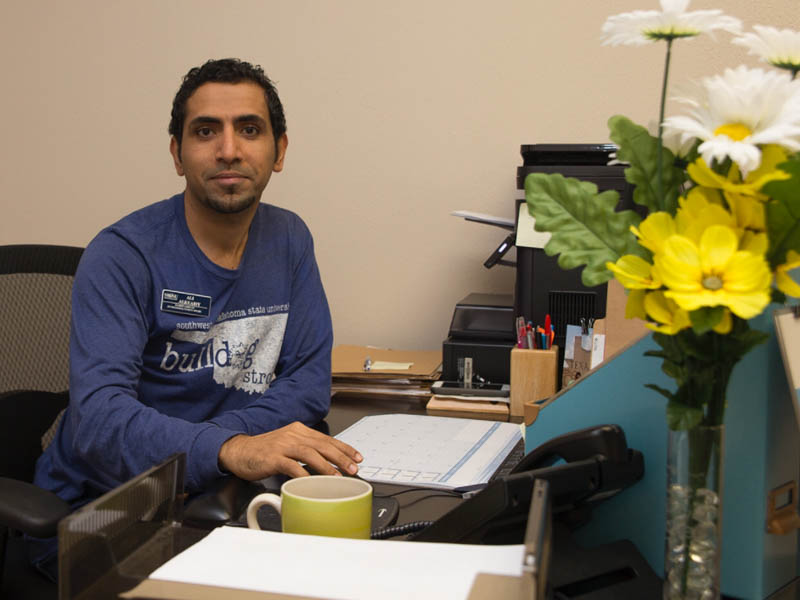 Ali Alkuabiy joined SWOSU in 2013 when he enrolled in undergraduate studies in Business Administration. While studying at SWOSU, Ali had the chance to further develop his analytical skills and gain practical experience by taking on-campus employment with the International Student Affairs office. After starting his MBA program, Ali continued to support the international student population as a Graduate Assistant.
Ali found training and employment opportunities through the Optional Practical Training (OPT), working as a Retail Banker for City National Bank in Yukon, Oklahoma. He then served as a Finance Officer for SWOSU Department of Finance and Business Services, before returning to Saudi Arabia to pursue a career in finance.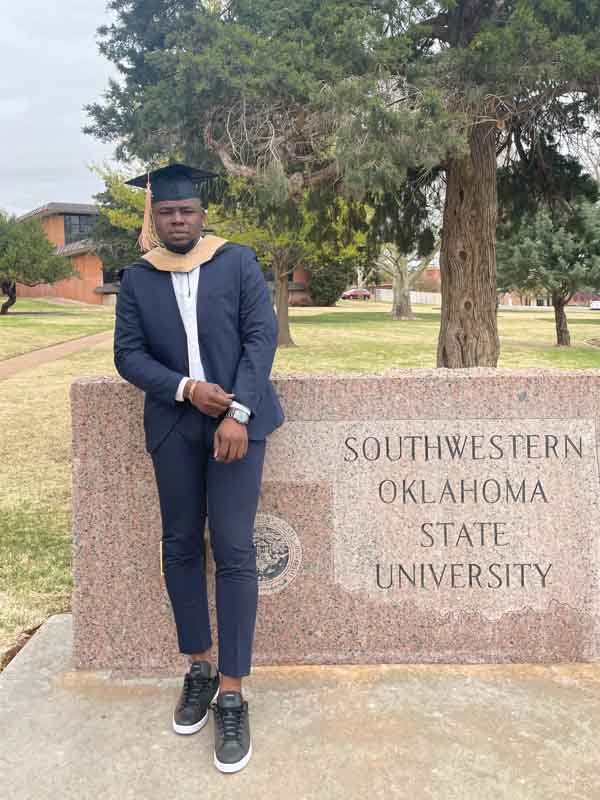 Adedamola Ola came to Southwestern Oklahoma State University from Nigeria. He earned his undergraduate degree in Computer Science, and then continued at the school for another two years earning his Master's in Business Administration.
Adedamola took advantage of many of the opportunities international students have at SWOSU. In college, he was a student worker for the International Student Affairs office, which opened the door for a Graduate Assistant position with the same office when he started his Master's program. Students who are awarded graduate assistantships receive a yearly stipend, along with the payment of all graduate course tuition.
During his time at SWOSU Adedamola also took on leadership positions with two student organizations, serving as the vice-president of the Southwester African Student Association (SASA) and the Southwestern International Student Association (SISA).
After graduation, Adedamola applied for work authorization through the F-1 Optional Practical Training (OPT) program, and secured a position with Amazon as an Area Manager.